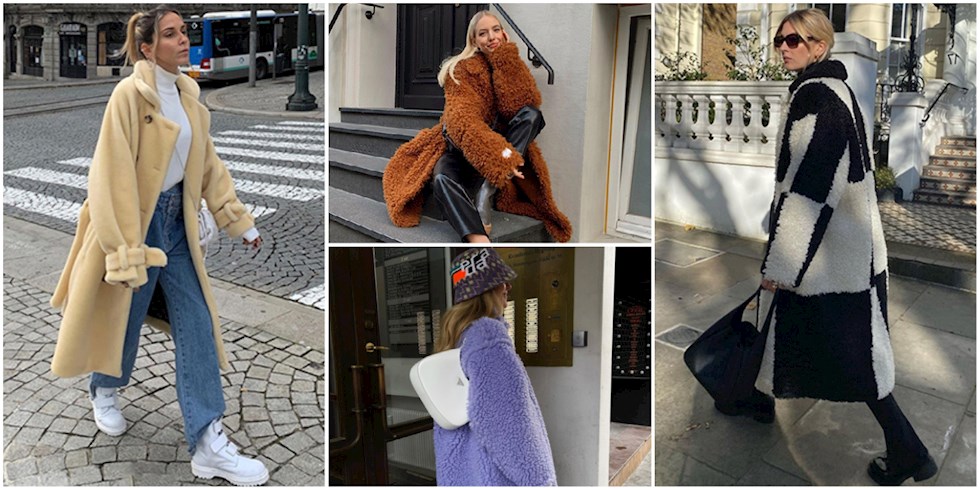 Teddy coats, which protect us from all the conditions brought by the winter season with their huge structures and warm textures, are not only a savior, but also among the most 'cool' outerwear trends of recent times. Feathered teddy coats, which we often see on Instagram and runways, are also among the favorite pieces of names such as Hailey Baldwin, Bella Hadid and Kendall Jenner. These teddy coats, which you can throw on your pajamas to go to the grocery store in the corner of your home, can even be paired with high heels and evening dresses on the other side. Teddy coats, which have become everyone's favorite from A to Z, become a star piece in addition to being a style complement in the winter months.
Replacing the colorful faux fur trend of the past years, the soft bear-inspired coats stand out with their different sizes and silhouettes. In addition to the usual oversized versions, this woolen outerwear trend, which takes the form of Aviator jackets, short coats and belted jackets, adds a 'luxurious' texture to almost any style. Teddy coats, which are at the top of the must-have list of the season, underline the comfort theme of 2020.
From colorful designs that you can show off at Zoom parties to your grocery shopping or daily walks, teddy coats can match many pieces. Teddy coats, which create a nice harmony with jeans and boots, knitwear skirts and dresses, track suits and even silk evening dresses, can be called the superhero of the season. While our coats and coats used to be a must that 'hide' our style in winter, in recent years, colorful puffer coats and cute teddy bear-inspired coats show the exact opposite of the situation.
You can browse through the photo gallery to try different matches with cute teddy coats that are 'statements' in their own right.