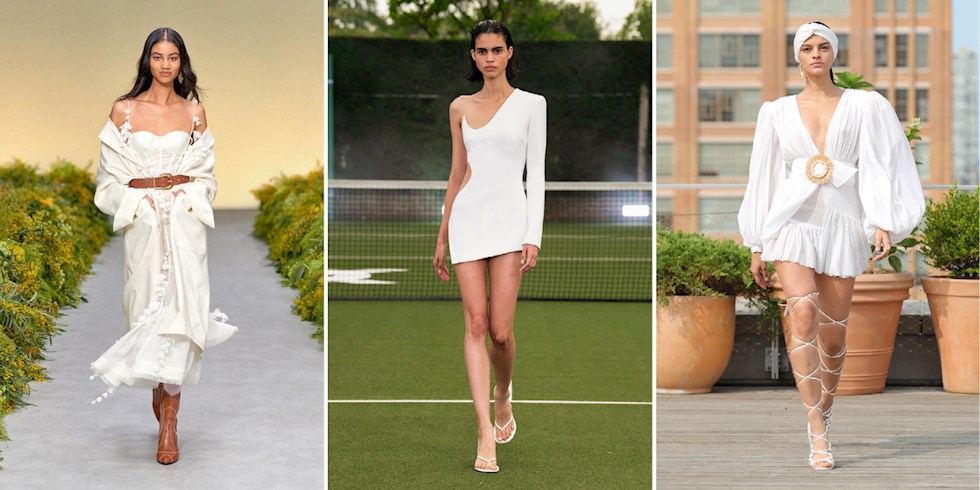 White dresses for women are the informal summer uniform. They are comfortable no matter how high the temperature is and are a great choice for instant style without much thought.
If we give a hint as Elle Turkey; a white dress is equivalent to a little black dress in summer; Timeless and versatile, it is a must-have piece in the wardrobe. A white dress is always preferred in the summer – so it's worth investing in a dress you can wear every year… Moreover, white dresses can go anywhere; whether at a party in the backyard, meeting with friends, on vacation or in the office…
Apart from weddings, white dresses in spring and summer are like winter and autumn tracksuits. Especially if you choose the one with fluid patterns, you can be very comfortable as the temperature continues to rise.
In the sweltering heat of the day or on a gentle summer evening, a white dress can be styled easily. You can wear the style you want with the accessories and shoes you choose. A white dress that's perfect for summer with espadrilles and a straw bag becomes an easy choice for the city with a light jacket and cool sneakers. A white dress is a summer essential, whether you're dreaming of strolling on the beach in an off-the-shoulder mini dress or just imagining lounging by a pool in a cool shirt dress.
Designers like Alexander McQueen, Miu Miu and Balmain are making your choice of white dresses easy this summer. Moreover, summer white dresses do not hesitate to adapt to the trends. The trends of the season, such as waist and low-back necklines, balloon shoulders, asymmetrical cuts, and cut-out details, come to life in white dresses as well.
We have selected 20 dreamy white dresses from the collections of the season to make it easier for you to open a white page for summer. Don't forget to review…
20 WHITE SUMMER DRESSES