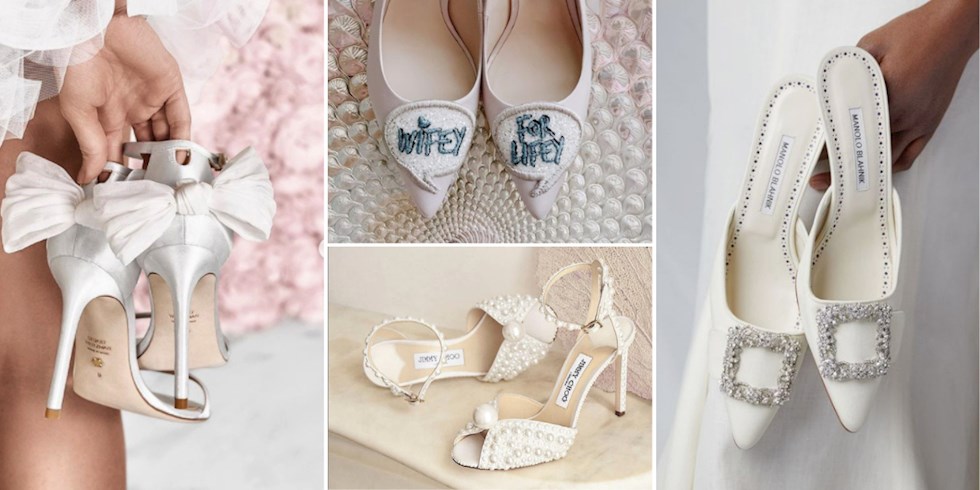 Decisions are decisions! Planning a wedding is all about decisions… When you say bridal party, wedding, wedding, celebration dinner, you have decided on your most important looks for your wedding. Now is the time to start your search for the best wedding shoes, whatever the scope and size of your celebration. Whether you prefer an intimate country wedding, elegant wedding ceremony or a flamboyant wedding; Wearing a long dress is no excuse for shoes that don't make you feel special.
To give a tip, don't wait too long to choose shoes; You'll need it in time for your first wedding dress rehearsal.
Keep versatility and longevity in mind when choosing your wedding dress shoes. Remember that at least one of the shoes you choose should be in a style that you can wear again.
Get inspired by your wedding dress and venue to narrow down the plethora of options available. You can choose thick heels for a country wedding, and flat soles for a celebration on the beach. For a simple or short wedding dress, flashy shoes can be the perfect choice. Thin satin heels embellished with pearls or crystals are a flamboyant investment. And of course, there's no shame in playing it safe with a pair of timeless stilettos or a single strap heel – after all, it's a classic for a reason!
5 GOLDEN RULES FOR BEING A Glamorous Bride
SOPHISTIC SILHOUETTE OF MODERN BRIDES: JUMPSUITS
Don't forget to check out the perfect wedding shoes we've selected for every bridal style, from the classic to the flashy or minimal.
30 STUNNING BRIDE SHOES