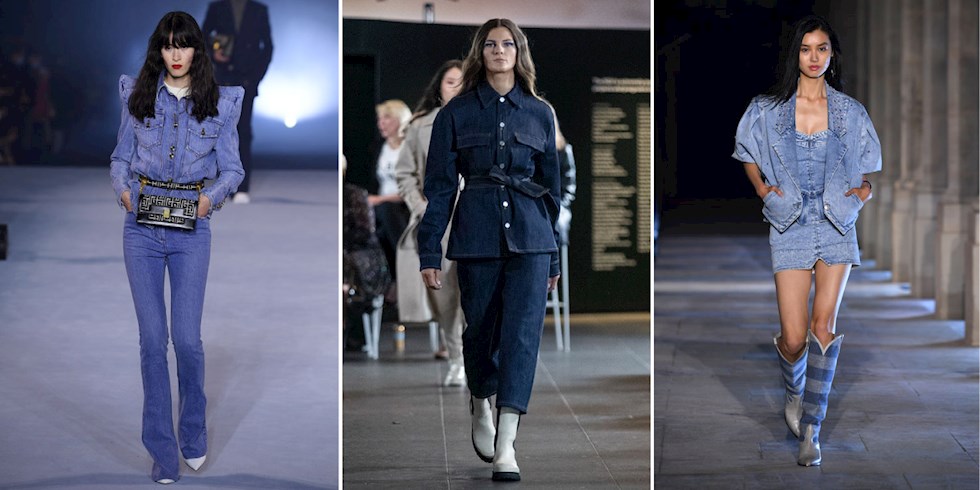 Putting two or more denim pieces together has always been a trend, but especially during this period, it became even more favorite. The all-over denim look has been around since the 60s, so there is a starting point on which this trend cycle is based. Combinations made entirely of denim are one of the best methods of creating a comfortable, casual, stylish and trendy look for years.
When you wander around Instagram, it is possible to see combinations of denim pieces that are seen as an effortless and stylish escape. Suits that include matching shirts and modern jeans, denim jackets and skirts have already become the centerpiece of your favorite combinations.
You may be new to the game; If you want to keep up with this trend, the most classic piece is a great place to start… Indigo wash jeans with straight legs are in everyone's closet. Are there, right? The most modern and savior complement to this can be a matching color denim jacket or shirt. To be a little extraordinary, you can combine it with a different color shirt and choose skirts or shorts instead of jeans. If you prefer a denim vest over a denim jacket, here is a magnificent style icon.
When trying out different denim looks, don't forget to try different silhouettes. You can try a baggy pair of jeans under a tight denim jacket. Bustier and denim shorts inside an oversized denim jacket can be an ideal look for this summer.
Make your denim combination dynamic by adding pops of color. While denim is usually a shade of blue, it is considered neutral and pairs well with just about any color. For example, try adding red lipstick to your blue denim pants and denim top look for a harmonious and bold look.
Since your all-over denim look is a cool, neutral canvas, adding simple accessories can add vitality to the look. Wearing watches, jewelery or hair accessories can give life to your combination.
Come on, open your closet and combine that denim jacket with jeans that you say "two are not worn together".