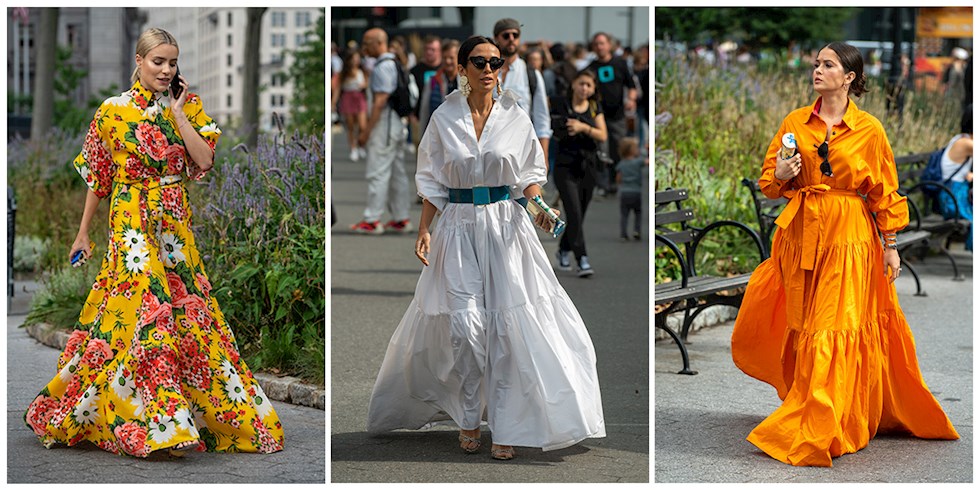 At the beginning of 2020, when life was quite normal, we saw maxi dresses in fall-winter styles. Maxi dresses are returning to their season this summer. Long dresses, which have an effortless elegance and elegance, are one of the most ideal choices for hot weather. We keep our hope high and think that our social life will be active again in the summer months. That's why it's time to make room in our wardrobe for flying summer dresses!
Maxi dresses, which are an integral part of beach chic on bikinis and swimsuits, are also indispensable for invitations and city style. With flat-strapped sandals and slippers, long dresses that adapt to the daily style, high-heeled sandals and statement-mule heels make you stand out at night events. We know it's a little early to get into the party mood, but with these airy dresses, you can take the party wherever you go.
Maxi dresses, which are in the wardrobe of everyone from minimalists to maximalists, attract attention especially with oversized cuts this season. The maxi dresses, which have changed their form with the comfortable and wide silhouettes of recent years, can be interpreted into completely different themes with different accessory additions. With waist belts, embroidered body chains, necklaces or denim jackets, you can create completely different looking styles with a single dress. These dresses, both feminine and flirty, are definitely summer-calling! We can say that the maxi dresses, which we also see the cut-out details of Spring Summer 2021, combine the classic summer breeze with the current trends.
If you miss the beach breeze, you can check out the maxi dresses calling text in the photo gallery …