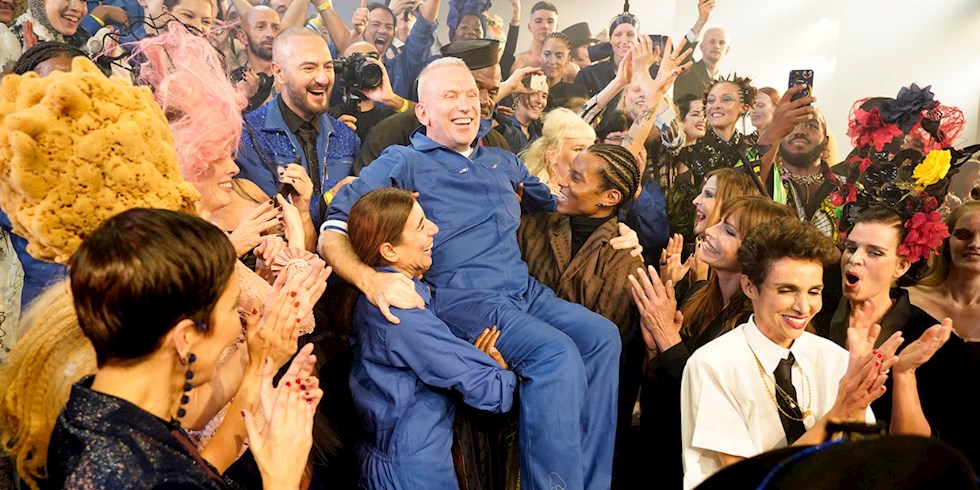 Social media accounts of Jean Paul Gaultier recently confused us. JPG Instagram profile picture had disappeared and his bio description changed to "End of an era". The only statement from the brand was a post that said "End" shared on the same day. It was the same with his Twitter account. This made the situation even more mysterious. But what exactly was that the end? The brand's 2.8 million fans were left in the comment section, gathering in panic and scratching their heads. A comment from one fan that received more than 500 likes was everyone's inner voice; "Hopefully this is some kind of campaign and by no means the end of JPG".
It was unlikely that this would mean a lasting end for Jean Paul Gaultier, both personally and as a brand. The brand's designs have become a beloved classic by Kim Kardashian, Cardi B, Kendall Jenner and Miley Cyrus; this resulted in a good sale on sales platforms around the world. Fragrances were among the best sellers; especially the iconic fragrance Le Male and Classique.
However, the fact that there were some seismic changes in the Jean Paul Gaultier brand last year was not confusing. First, JPG's last runway show was held at 2020 Spring Fashion Week. The event was brimming with stars and muse, such as Christian Louboutin, Carla Bruni-Sarkozy, Coco Rocha, Dita Von Teese, Boy George and Irina Shayk. The show was one of last year's favorite and viral fashion moments. The catwalk appearance in Gigi Hadid's iconic JPG sailor hat resonated everywhere.
After Gaultier retired, he announced that the brand of the same name will continue to create coutures with a number of guest designers each season. The first would be Chitose Abe from Sacai for the July 2020 Couture season. This collection has been rescheduled several times due to Covid, but it was officially confirmed that the collection will show up this summer. The sharing was seen as a powerful possibility that pointed to the brand entering a new era with a constantly different and new designer.
Your post is "Is it an end or a new beginning?" we were left in the middle with the thoughts that it was happening. In our opinion, there could never be a lasting end to the legacy of Jean Paul Gaultier.
AND THE NEWS IS HERE!
JEAN PAUL GAULTIER IS BACK TO READY-TO-WEAR AFTER 6 YEARS.
Jean Paul Gaultier sprinkled water inside us with his post on social media. After 6 years, the brand has announced that it is returning to ready-to-wear with creative teams and a business model that prioritizes digital.
Jean Paul Gaultier announced that after his retirement, he will collaborate with different guest designers every season. And now, he announced that this new strategy will also apply to ready-to-wear collections making their comeback this season. Jean Paul Gaultier stopped making ready-to-wear to focus on Haute Couture 6 years ago. However, this new strategy will allow the brand to publish several ready-to-wear collections each year to be designed by guest collaborators and in-house.
According to WWD, JPG promotes ready-to-wear with a digital-priority strategy. The brand's new collection, which will be available for sale, will be on display this Friday. Although Gaultier is no longer directly responsible for designing the garments, he is still heavily dependent on the company he contracts with. Especially when it comes to selecting guest designers, it gets involved. Jean Paul Gaultier's Managing Director Antoine Gagey said in an interview with WWD, "He is still working with us on different aspects of the brand, but he no longer wants to play the role of designing the collection. He is still helping us, giving us direction."
Jean Paul Gaultier's first ready-to-wear collection under this model, "Les Marins", will go on sale on Friday, May 28th.
We are enthusiastically setting our watches and looking forward to it.
https://lesmarins.jeanpaulgaultier.com/en