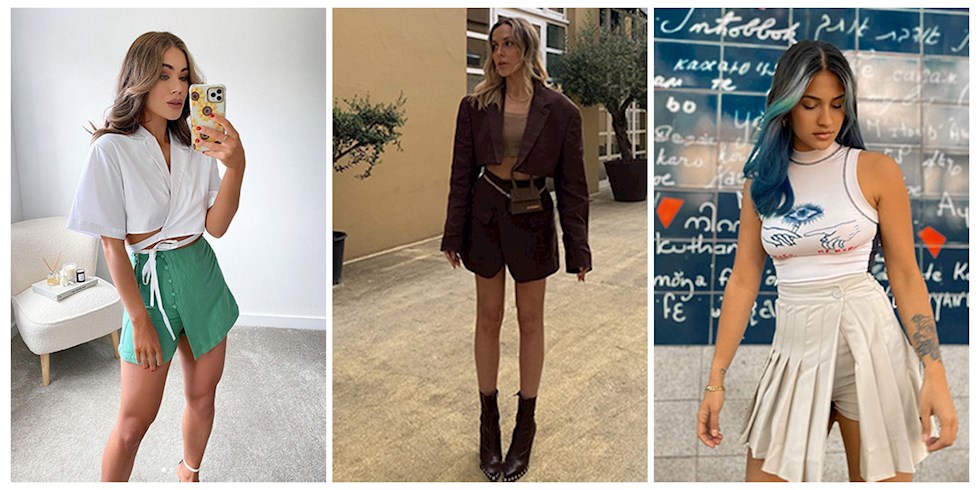 There is a new generation on the world's agenda: Gen-Z. Trend reports, consumer research, digital interactions and lifestyle choices… Gen-Z, who is college age, fresh graduate and new to business life, is on everyone's radar these days. Naturally, we see this trend in fashion trends as well. We can also say that the Z generation, which changed the use of social media and attracted attention with its different preferences, is known as the generation that made TikTok almost more popular than Instagram.
While we learned all our trends from the catwalks and Instagram a few years ago, TikTok has entered our lives as a trending channel since 2020. Beauty, makeup, skincare, DIY decorating ideas and of course clothing trends! You don't need to look too far from TikTok to see how the new generation on the world's agenda is dressed and what they are wearing. Gen-Z, which brings the old trends to light again and discovers different methods of wearing retro styles, is bringing shorts skirts into our lives this season!
Those who are indecisive between skirts and shorts or those who do not feel comfortable enough with skirts… Short skirts are everyone's choice this season. Shorts that look like skirts from the front, shorts from the back, skirts on shorts or skirts with their loose and flowing style are the favorites of Summer 2021. This trend, which started in TikTok a short time ago and is spreading rapidly, is now attracting the attention of Instagram influencers. Shorts skirts, which have a much wider history than we think, date back to the 1800s. This handy style, which became a must have in the 90s, became popular again in the 2000s. We owe the return of the shorts skirts that disappeared for a while to Gen-Z!
You can examine the shorts skirts that will make your life easier in the photo gallery …