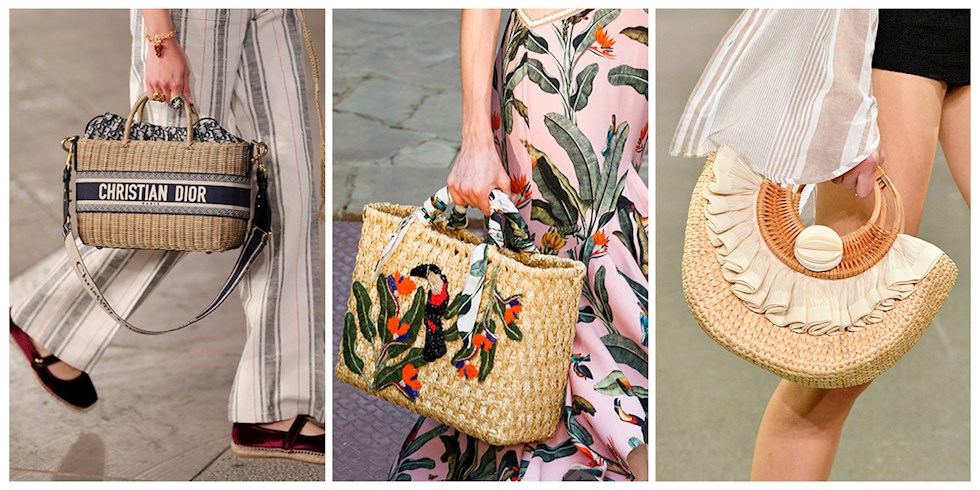 We don't want to upset anyone, but it's very likely that our exotic travel destinations plans have been canceled this summer as well. Yes, maybe we won't be able to vacation as freely as we dreamed this year, but that doesn't mean we give up on classic summer styles. When the weather warms up, certain classics appear in our wardrobe: maxi dresses, string sandals, straw hats and, of course, huge straw basket bags. Straw bags, which do not belong only to the beaches, as in the past, have now become a part of the urban style. The basket bags that we have seen in parks, 'urban' styles and street fashion in recent years have surrounded us in a way that would make Jane Birkin proud.
Straw bags aren't just for sunscreens, spare swimsuits, towels, and they're certainly not just a partner for beach wear. In the new fashion era, you can also pair straw bags with your mom jeans, patterned summer dresses and denim skirts. Straw bags, which can even be included in your office style, bring the useful effect of the beach to your daily life. Mats, which is a bag style that we keep on our hands every year between June and August, can also be used far away from the seaside this year.
You can display straw bags, which can be your grocery shopping one day and your gym bag another day, at retro picnic gatherings like Jane Birkin. As classic and timeless as a little black dress, straw bags can match anyone's (really everyone!) style. Straight and plain, embroidered, rhinestone, tasseled and even patterned, straw bags deserve to leave the corner of your holiday suitcase and be included in your daily style!
If you are ready to take the holiday to the city instead of going on vacation, you can examine the straw bags we have chosen for you in the photo gallery.