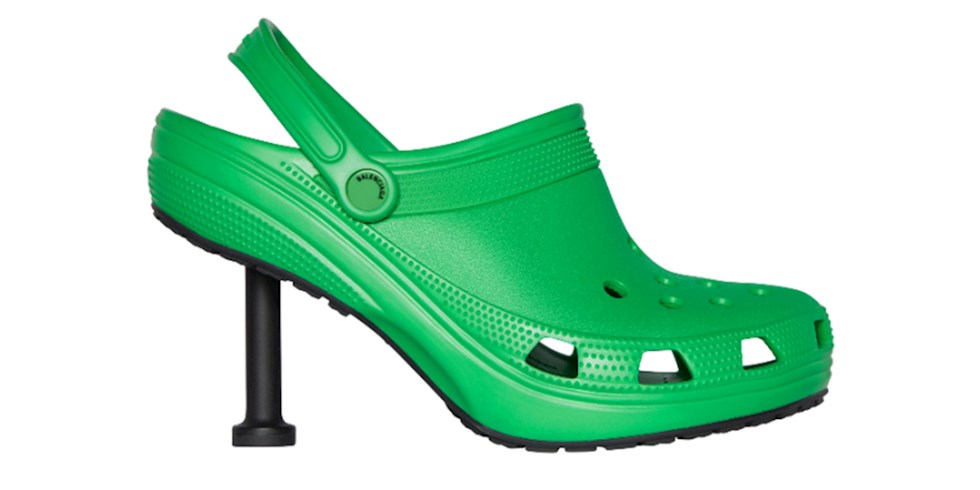 In the 2.0 or even 3.0 quarantine period, the Birkenstock slipper trend was replaced by Crocs shoes. First, "I will only wear it at home!" The colorful Crocs shoes we bought quickly moved to the grocery store, park, and street style. Surrounding us without knowing how it happened, this interesting shaped shoe is now before us with a much more eccentric design. Popular sabo shoe brand Crocs, which has re-joined Balenciaga, announced a new partnership for Spring 2022 last Sunday. The most interesting piece in the new collection called 'Balenciaga Crocs 2.0' was the heeled Crocs model.
These unique Crocs stiletto heels, which are among the most shared on the internet, are designed in gray, black and vibrant green tones. Collaborating with Crocs before, Balenciaga attracted attention with Crocs platform heels at the Spring 2018 fashion show in 2017. This 10 cm platform Crocs slipper called "Foam" was available in yellow metallic and pink tones.
"When Balenciaga wanted to work with us, we were impressed by this intriguing opportunity that pushed the boundaries of design and excited for what we're going to do together," said Michelle Poole, Crocs Vice President of Marketing. We have seen his place in the world," he added.