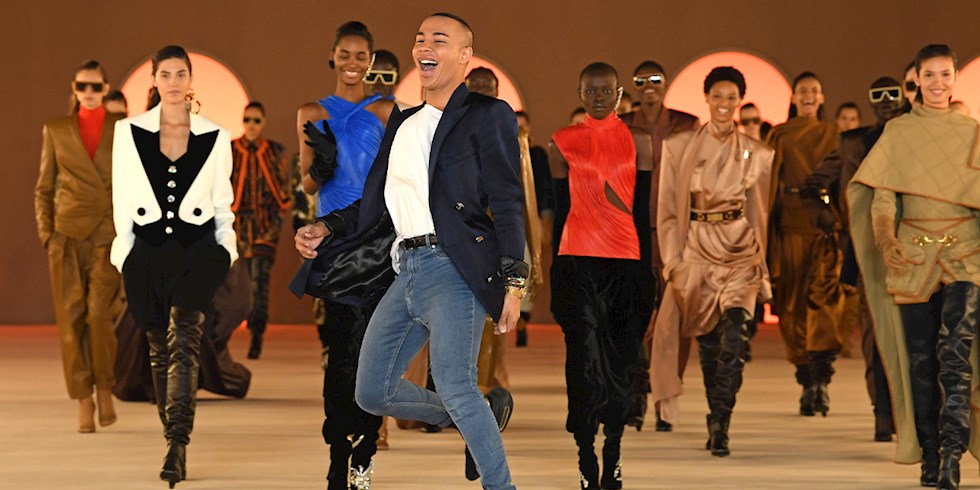 The next step in the fashion industry, which started to return to physical activities rapidly, came from fashion rock star Olivier Rousteing. Deciding to move forward with an unconventional show for the men's and women's Spring 2022 collection, Rousteing has planned a two-day music festival for Balmain, which will be screened on September 29 as part of Paris Fashion Week. Taking place at the Seine Musicale in Paris, the Balmain music festival will be more of a music festival with food and drink service than a fashion show.
Creating the first edition of the Balmain Festival concept as 'Fete de la Musique' in 2019, Rousteing launched an all-night summer festival theme in Paris. On the second night of the festival, which is completely open to the public and free on the first night, the first 1,200 people paying a minimum of €15 will be admitted to the festival area. Stating that he will donate all the proceeds from the second night to the HIV & AIDS Fighting (RED) fund, Balmain plans special shows and concerts for both nights.
"I can't imagine a creative moment or inspiration without thinking about the music that was at the threshold," explained Rousteing.
Adding that they will host close to 3,400 guests with the Balmain music festival, Rousteing stated that he will celebrate his 10th year in the fashion house with this big and flamboyant event.