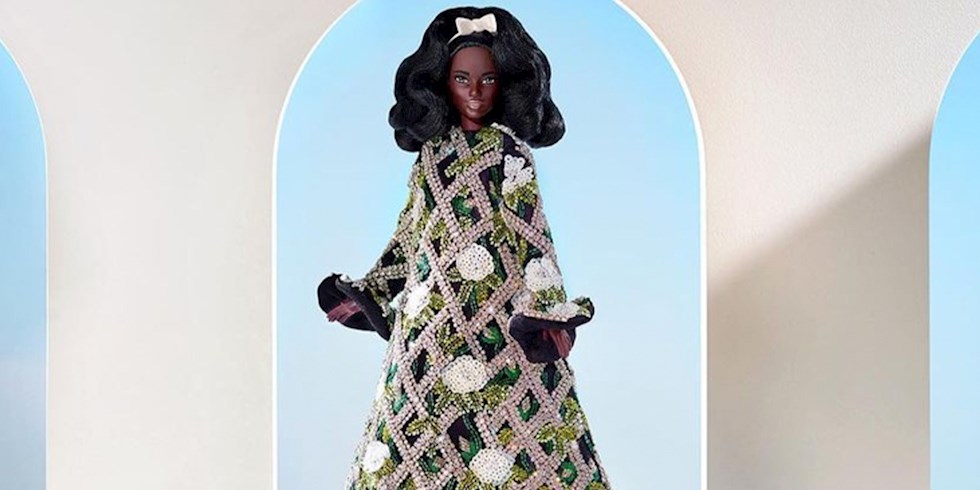 Many designers prefer world-famous models for new collection presentations and campaigns. In the past years, brands that have presented with virtual models have been pushing the limits of creativity since 2020. Entering the fashion weeks era, a surprise presentation style came from Richard Quinn! Sharing the teaser of the Autumn Winter 2021/2022 collection, Richard Quinn chose Barbie to wear her designs for the first time!
Richard Quinn, who met with Barbie to keep the excitement, created a mini version of his designs, even though he did not show his entire collection until March. On the digital calendar of London Fashion Week, Quinn has already managed to draw our eyes with the Barbie collaboration. Saying that if she could do a physical fashion show for this season, she would choose Barbie to open the show, Richard Quinn stated that Barbie's modern message fits her brand. Showing a '60s-inspired floral embroidered dress for the Barbie collaboration, Richard Quinn added that she made full use of couture themes.
Choosing an African-American Barbie doll, Richard Quinn opted for a retro hairstyle like her past fashion shows. Focusing on handcrafting for dress designs, Richard Quinn said that the embroidery of Barbie's outfit took 8 days to make, and then two days to build. Saying that the original design was decorated with white roses and stones, Quinn added that adapting the design to Barbie measurements was a lot of fun.
"Barbie represents inclusiveness and beauty in all respects and embodies the essentials of the Richard Quinn brand. This graphic silhouette allows the flowers to be placed organically with a combination of gloss and matte to add depth to the piece, "said Quinn, which made us eagerly await the Autumn Winter 2021/2022 collection.