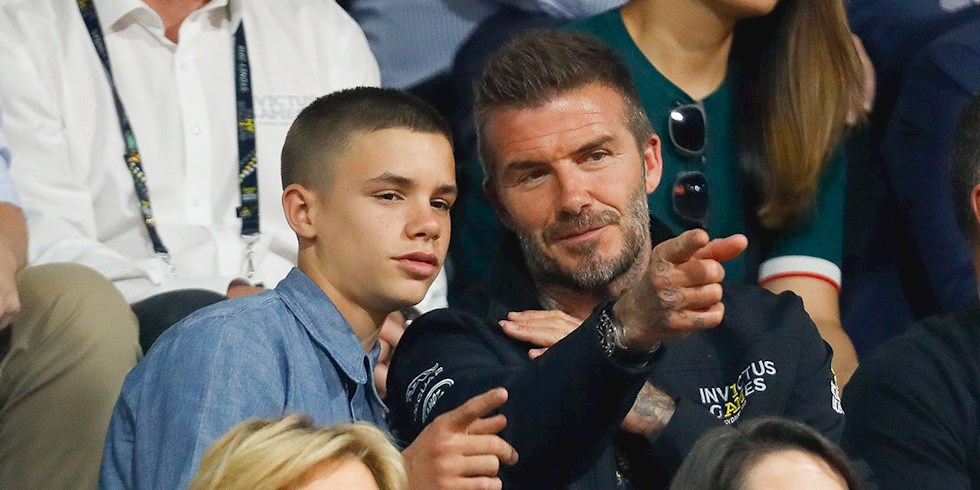 Romeo, the 18-year-old son of Victoria-David Beckham couple, became the brand face of YSL Fall/Winter 2021. Both the brand and Romeo announced this exciting news by sharing the first frame from the collection shoot. The photos they shared on their Instagram accounts were soon flooded with comments by fans of the Beckham family.
Romeo Beckham was compared to his father for his skills on the football field. But when we see her latest fashion shoots, it seems perfectly normal for us to make other connections between father and son. Everyone seems to think the same as us, there are a lot of comments that Romeo looks like 90's David Beckham in the photo…
Support came from his parents.
Father David Beckham, who is no stranger to fashion shoots, shared a photo of his son; "So cool, so proud @romeobeckham," he wrote. The followers of David Beckham very quickly began to make comparisons between the legendary football player and his son; one wrote "Her son is like her father" while another wrote "Your copy".
Victoria Beckham reflected how proud she was by sharing a picture of her son Romeo modeling for major fashion brand Yves Saint Laurent. He posted a photo of his son on his Instagram with the caption "WOW! @romeobeckham for @ysl Fall Winter 21".