Blending feminine with a balanced simplicity, BEYMEN Club 2021 Spring / Summer Women's Collection; winking at the season trends with its bold, comfortable and up-to-date designs, new forms and patterns. Reflecting the energy of women, BEYMEN Club gives modern women the opportunity to express themselves freely and creatively with seven different themes and art-inspired expressions of patterns.
Tropical print linen shorts, dresses and shirts herald the arrival of summer for fashion lovers. Mint and salmon tones accompany trousers, blouses and jackets designed with vichy fabrics. Products designed with the emphasis on naturalness by combining natural fabrics with these patterns, brush strokes designs inspired by the art gallery and designs with graphic games at the forefront are indispensable for summer combinations.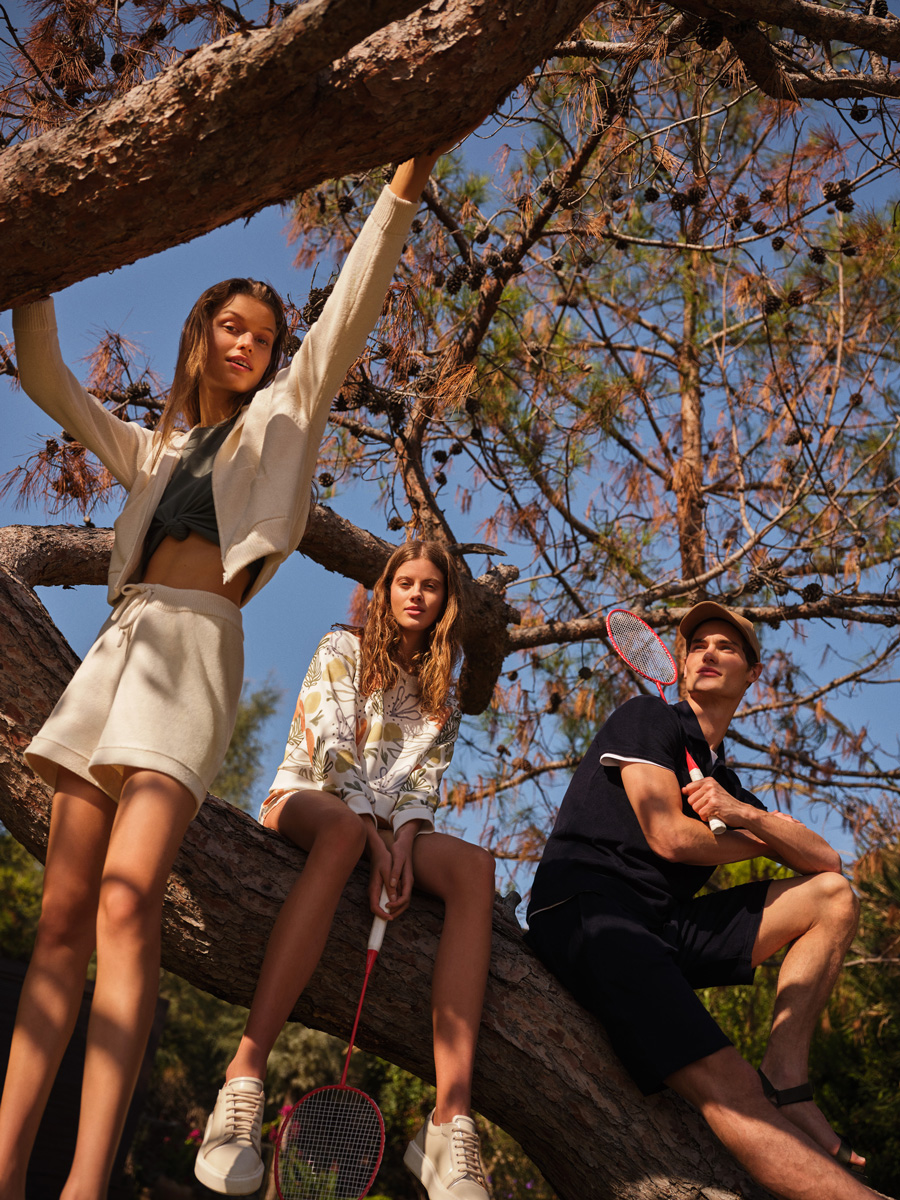 Reinterpreting casual wear with the simplicity of nature, BEYMEN Club Men's 2021 Spring Summer Collection; It offers free combination options for men with its dynamic style, different textures and colors. BEYMEN Club's iconic linen shirts and polo piqué t-shirts bring the warm energy of summer to the wardrobes with wide color scales. The modern and dynamic city silhouette is integrated with the form and details we encounter with a younger attitude, emphasizing the strong stance of the BEYMEN Club man. The iconic logo of the brand appears in details ranging from monogram graphic prints and embroidery to t-shirts to inner lining.
Welcoming the new season with natural tones, BEYMEN Club brings a brand new identity to casual wear. Blending beige, blue and earth tones with knitwear, linen and cotton fabrics, the collection adds a modern and simple style to menswear.