BEYMEN, which shapes the fashion world with its pioneering identity, creative projects and collaborations, and brings together the newest and most popular designs of world-famous brands, continues to grow with new stores. BEYMEN brought its 3 new stores together with luxury lovers on Tuesday, June 15th, in Bodrum. The new store BEYMEN Resort Mandarin Oriental in Bodrum, the new Valentino boutique in Bodrum Yalıkavak Marina, the first Balmain boutique in Bodrum opened in Yalıkavak Marina.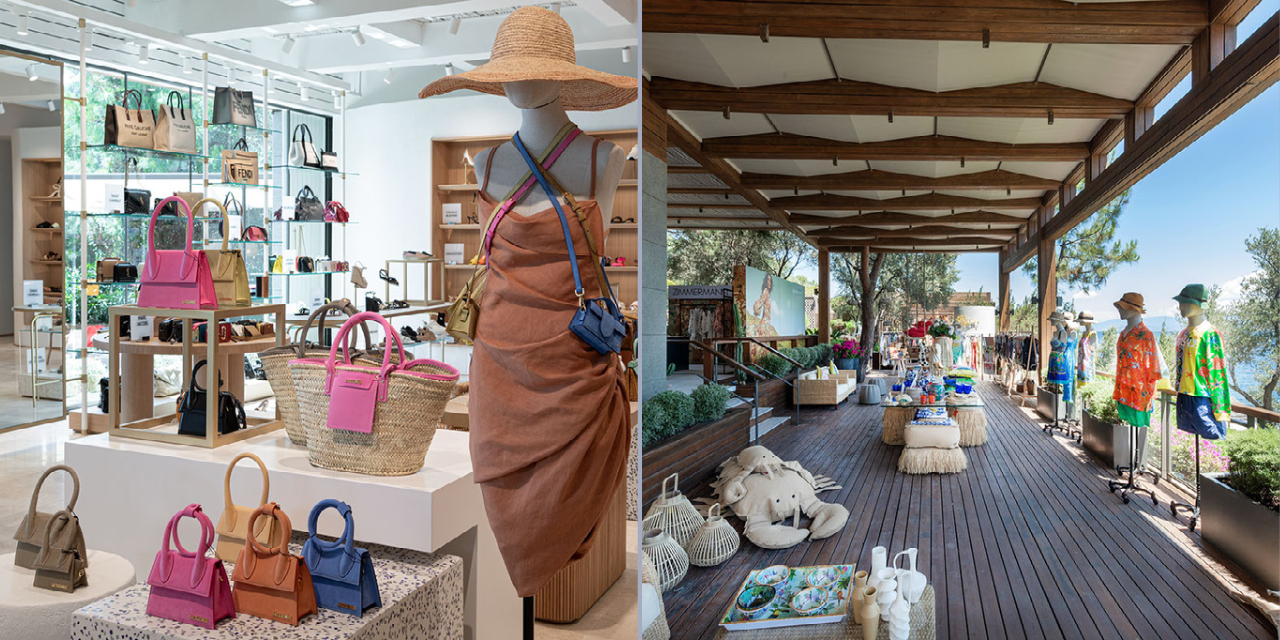 BEYMEN RESORT MANDARIN ORIENTAL
Bearing traces of the plain and warm architecture of the Aegean and Mediterranean, BEYMEN Resort Mandarin Oriental brings together the most special pieces of the 2021 Autumn Winter season, as well as the most popular summer ready-to-wear, shoes, bags, beach and accessory collections of 2021. In addition to fashion, it offers a privileged shopping experience with its wide product range from home collections that add a sophisticated touch to living spaces to world-famous niche perfumes.
Standing out with its unique location at the continuation of the unique beach of Mandarin Oriental Bodrum, the store features many world brands including Dolce Gabbana, Valentino, Balmain, Saint Laurent, Balenciaga, Bottega Venetta and Off-White, as well as BEYMEN Collection and Academia. heralds an unforgettable summer to fashion lovers with the newest designs of . While women's and men's ready-made clothing, accessories, shoes, bags and perfume departments are located in the 240 square meter indoor area of ​​the store; In the terrace section, women's and men's beach collections and home products meet fashion lovers.
In the store, where the peaceful color scale of the Mediterranean, travertine, natural mother-of-pearl mosaics, bamboo reeds, natural textured plaster and natural wood materials are prominent in the decoration details, naturally curved surfaces and arches inspired by the Aegean architecture stand out.
BEYMEN Resort Mandarin Oriental
Göltürkbükü District, Cennet Bay, Çomça Mevkii, 314. Sokak No. 10 Basement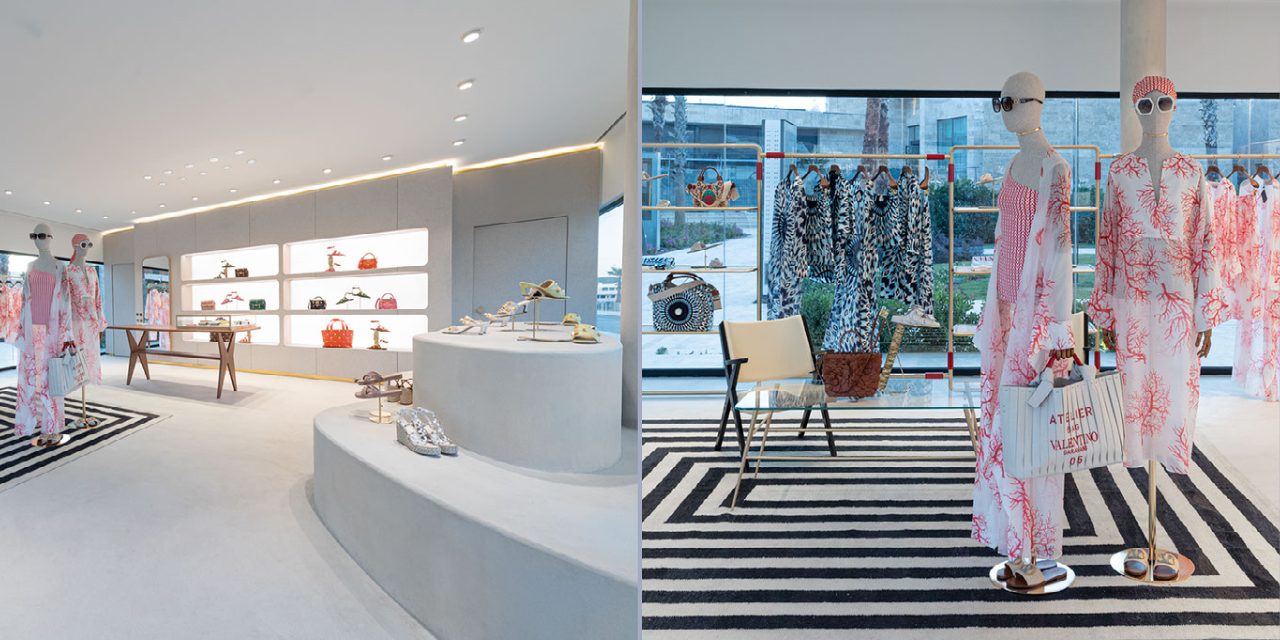 VALENTINO BODRUM YALIKAVAK BUTİĞİ
Valentino Yalıkavak Marina, designed with an innovative boutique concept developed by Valentino Creative Director Pierpaolo Piccioli; It represents an important step in the expansion of the brand's worldwide retail network. Warm and creative forms, inspired by Art Deco and complementing each other, stand out in the design.
The architecture, adorned with brass display cases that surround and connect the columns stretching along the semi-circumference of the store, offers a sophisticated atmosphere. Silk niches and micro concrete floors add a modern style to the space. The boutique concept connects Bodrum with the use of local materials and craftsmanship, giving the space a romantic and evocative atmosphere. Valentino Yalıkavak Marina offers women's and men's ready-to-wear, shoes, bags and accessories collections.
"Valentino Escape 2021 Collection" is at Valentino Yalıkavak Marina…
Inspired by prints in the Maison archives of the late 60's; "Valentino Escape 2021 Collection" consisting of caftans, shorts, dresses, beach collections and accessories, offered for sale only in selected locations around the world, meets fashion lovers at Valentino Yalıkavak Marina as an exclusive exclusive for the opening.
Valentino Yalikavak Marina
Address: Yalikavak Mah. Cokertme Cad. No: 6/AN-1 Bodrum Mugla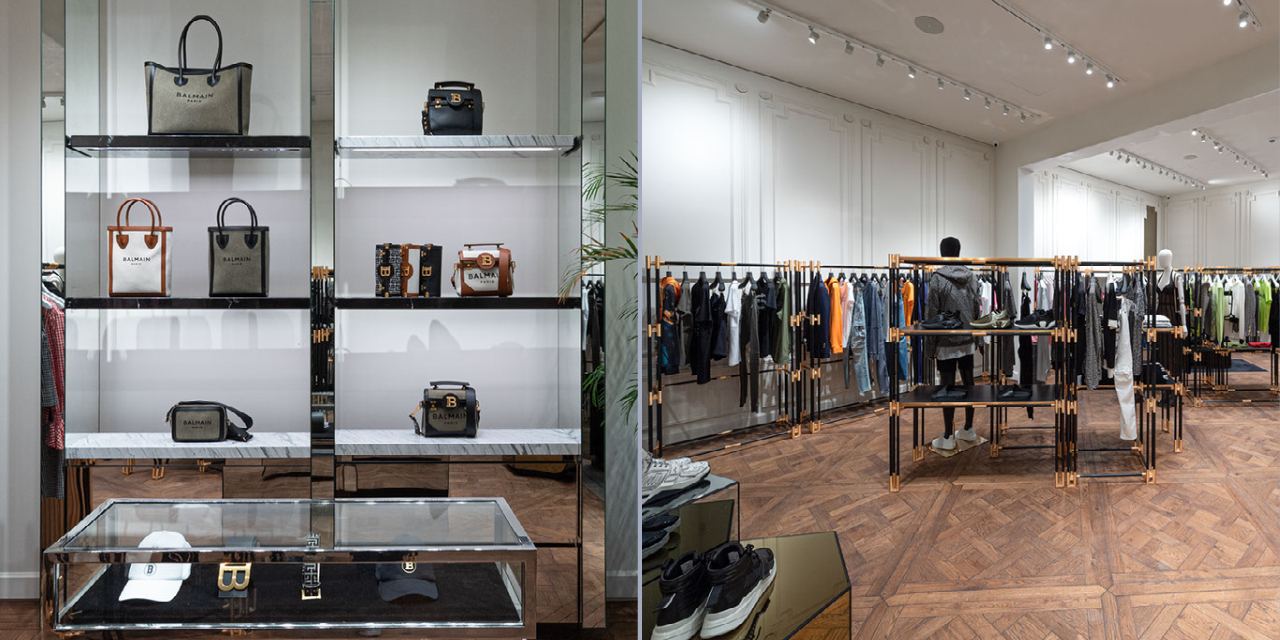 BALMAIN BODRUM YALIKAVAK BUTİĞİ
Balmain Creative Director Oliver Rousteing and Studio AMV architects; In the boutique designed by Anna Philippou, Marie-Charlotte Prosperi-Fouchard and Victoire Guerlay for the new store concept of Balmain; women's and men's ready-to-wear, shoes, bags and accessories collections.
75th anniversary of Balmain bringing the "New French Style" to all over the world
Olivier Rousteing stated that as Balmain, they recently celebrated many important anniversaries; "A little over 75 years ago, Pierre Balmain introduced our fashion house's first collection. I celebrate my 10th anniversary as Creative Director. Although many things have changed over the years, many of our brand values ​​have always remained the same as Monsieur Balmain's dedication to carrying his vision of the "New French Style" around the world from day one. After the first collection; One of the first things our founder did was visit Europe, America, Australia and Asia to introduce this original, new and feminine silhouette. I know that Turkey is familiar with the designs exhibited by the Great Balmain Army every season in Paris. We are excited to bring our latest collections together with fashionistas in Bodrum and the many tourists who visit this beautiful place every year at our new boutique in Yalıkavak."
Inspired by Paris
Each Balmain boutique reflects a part of the house's unique history. The 75-year-old Paris flagship boutique has been renovated for Pierre Balmain to reflect the spirit of a classic Paris apartment. London boutique; It was designed to be Monsieur Balmain's Mayfair pied-à-terre. The Los Angeles boutique is inspired by Pierre Balmain's villa on the Italian island of Elba, and the recently opened Madison Avenue boutique is inspired by the spirit of New York galleries.
İlham: Klasik parizyen "Private Mansion"
Olivier Rousteing said, "At our meetings to define the new boutique concept, we agreed to reinterpret classical Parisian residential architecture. We divided the codes of Hôtel Particulier, one of the important elements of Parisian architecture, into ten elements and associated each with one of Balmain's signature symbols. The experience of each store visit We display our collections in areas that symbolize different living spaces such as the library, garden and bedroom, as I want them to offer sincerity and discovery."
Has a classic, modern look
Stating that Balmain's new boutique concept reflects the principles behind the brand's collections in many ways, Olivier Rousteing said, "While every fashion show refers to Balmain's unique heritage and knowledge, the most important thing for my team and me is that appealing to the life and dressing style of today's generation. Creating designs. The same historical-modern dichotomy can be seen in our boutiques. Even though the parquets, sills, chandeliers, curtains and mirrors refer to classical elements, our aim is not to design museums or dollhouses. We take care that designs are expertly designed using modern and best materials, based on historical elements. Our new boutiques are designed as addresses where the Balmain Army will always feel at home."
Balmain Yalikavak Marina
Yalikavak Mah. Cokertme Cad. No:6/9-2 Bodrum Mugla