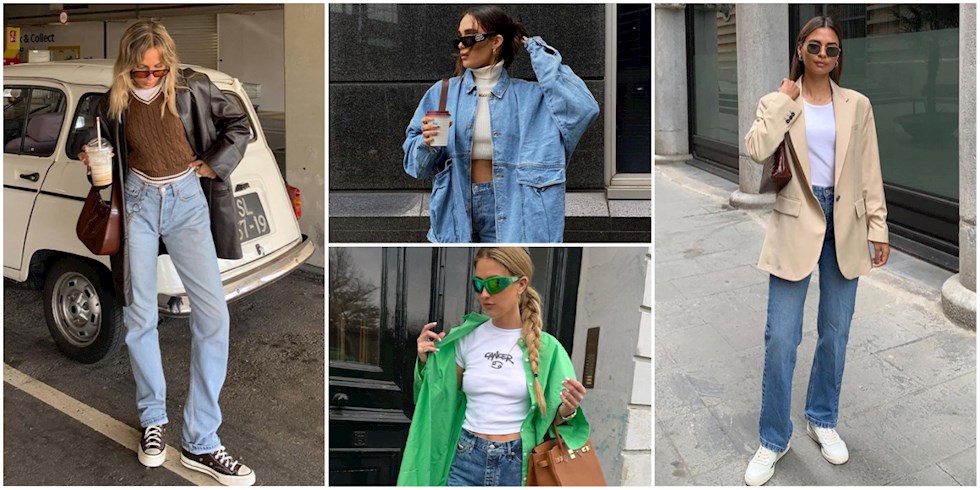 If you have trouble with your jeans, you are not alone. Your legs may have forgotten the feeling of jeans and your favorite denim may be offended by you. While we're excited to normalize, albeit slowly, it's time to make peace with our wardrobe favorite jeans. Yes, tracksuits and pajamas are great, but it's time to reintroduce jeans that have never let us down for years, even generations.
Fortunately, the skinny jeans we saw a few years ago are not even mentioned anymore! For this reason, you can be sure that jean fabric comes with much more comfortable silhouettes. Last year, we saw jeans pairing with tracksuits in super wide and flowing silhouettes. We love this style and we still wear it! However, if you are looking for a more 'tidy' and useful style, you should turn to straight cut jeans.
Straight cut jeans, which are not as narrow as skinny jeans and not as wide as loose-fitting jeans, are just right. Straight cut jeans that offer a silhouette right in the middle of the two ends create a very timeless and classic look. You can match high-heeled shoes to night style, sneakers to daily style, sandals to summer, ankle boots and straight-cut jeans that can be adapted to autumn and winter with everything in your wardrobe.
Moreover, straight cut jeans, a super comfortable style classic, have proven themselves against time. We see different jean trends every season, but straight cut silhouettes always manage to have a permanent place in the trend cycle. You can combine straight-cut jeans, which can also adapt to the summer heat, with your favorite sandals and strappy blouses. You can increase the number of timeless pieces in your wardrobe with straight-cut jeans that you can buy now and wear forever!
You can examine the straight cut jeans we have chosen for you in the photo gallery…