The Chufy x Mango collection is inspired by the feelings, smells and experiences that evoke the Mediterranean as a background. Following a joint creative process, the Mango ambassador and the brand's design team designed a capsule collection of six dresses made from sustainable fabrics such as organic cotton and recycled polyester. According to Chufy: "This collection is the result of a long and fruitful work with the Mango family and myself. After years of cooperation, we have managed to understand each other and enjoy the design process so well that working together is now a natural and fun process for us. Also, reaching the world with such an iconic brand is an honor I have never imagined. "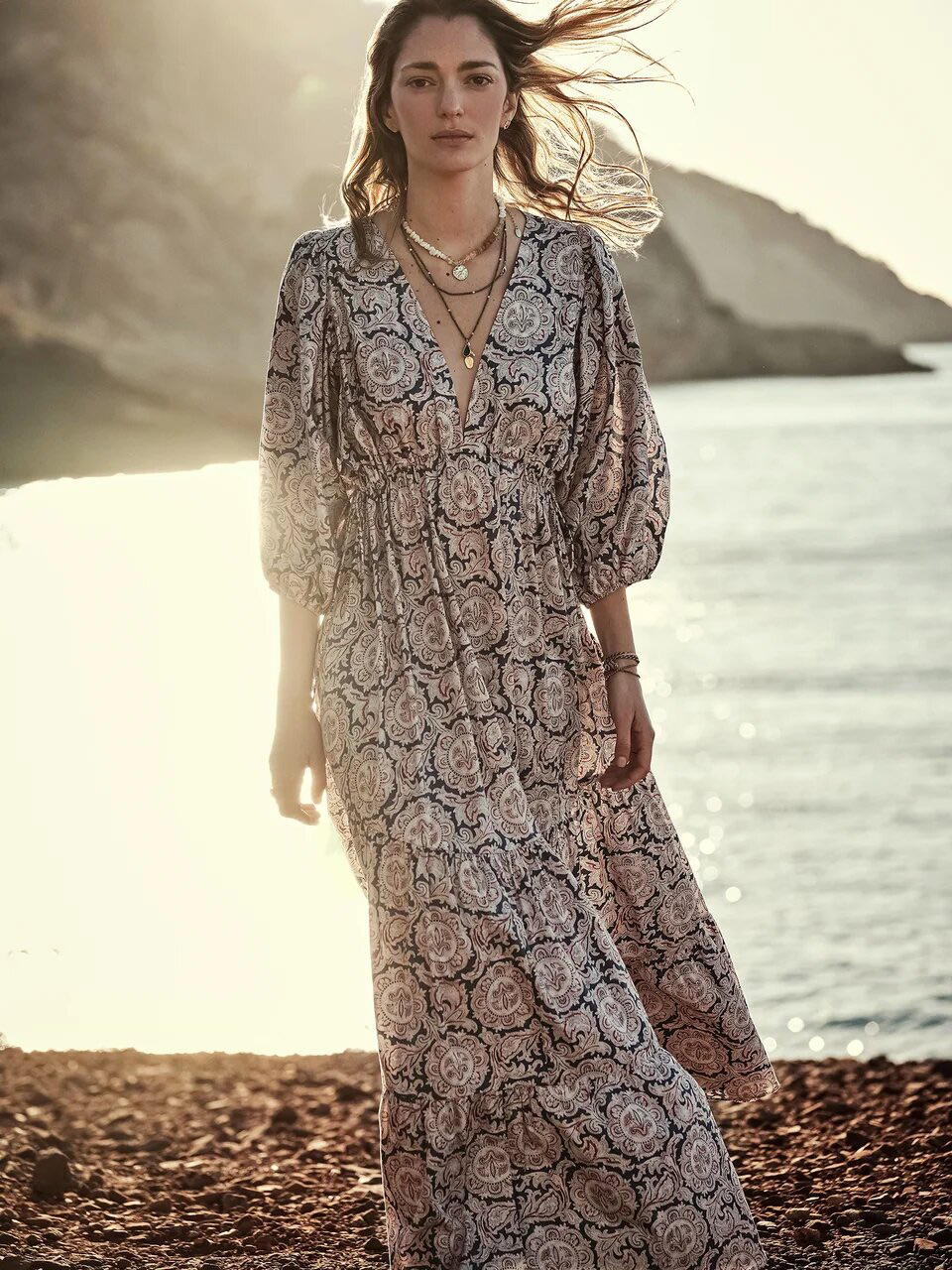 Boho patterns are the main roles of this collection: floral patterns, paisley patterns and geometric patterns. The flywheel, cord details and textures evoking the boho style in the company's general collection prepared for May and comfortable silhouettes stand out.
This special collection is available for sale on the company's official site mango.com and in selected stores in Germany, France, Italy, Portugal, Russia, Poland, Turkey, United Arab Emirates, United States and Spain.
Photos: Nacho Alegre
Hair and Makeup: Tess Alamillo
Location: Mallorca