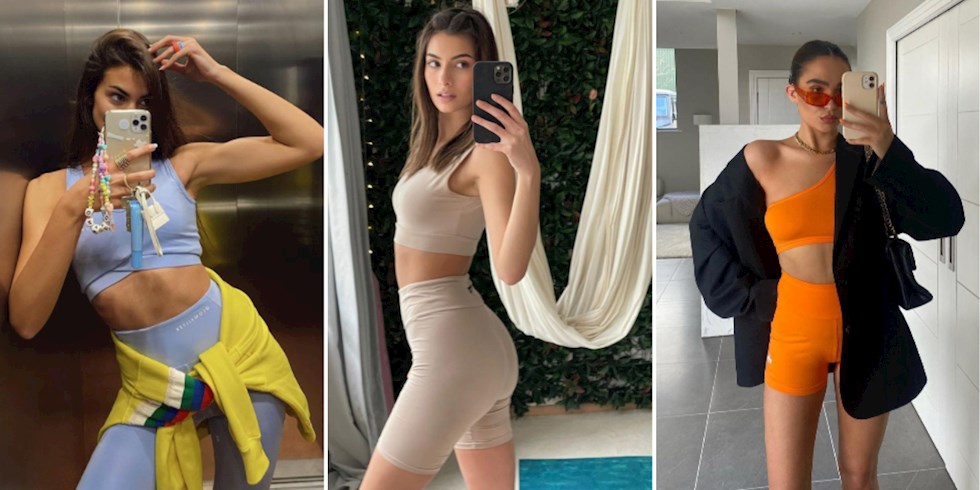 Although we don't think too much about sportswear when predicting fashion trends, 2020 has been a year when everything comfortable is too much in our lives. And in the fashion world affected by the current world order in 2021, the effect of sportswear continues to grow like an avalanche.
Many of us still apply social distancing measures, work from home, and comfortable clothing has become a part of our lives. But as this challenging process took longer, we started to choose comfortable pieces that would raise our mood to motivate ourselves. Bustiers and tights that we only wear while training started to be among the first pieces we went to in our daily activities. Since it can be very difficult to find training motivation at home, cool sports pieces have slowly started to take a big place in our closet as a source of motivation. These changing moods pushed the sportswear industry to offer us fashion pieces that take this category to the next level.
The pieces that were favorite while doing sports started to find a place in daily style combinations. In the past years, we have been combining our sports bustier with an oversized jacket and a pair of trousers, making cool combinations. This is where the designers took it and turned sports pieces into cool suits. Tights entered our lives as the inseparable duo of that very comfortable bustier. It was very nice… Thus, the most striking trend of the season, the up and down teams inspired the sports collections.
These dual teams, which are highly preferred while doing sports, have become an indispensable part of our daily life in our changing lives with the pandemic. Sets of colorful, patterned and different cuts started to accompany in the coolest way by adapting to every style.
In recent seasons, trendy performance bustiers and tights were only on the radar of luxury brands. However, with the order that the world pushed us and sportswear pieces have taken a great place in our lives, they have gone from being a luxury and have a great place in their collections with affordable brands. Even haute couture designers started to wink at sportive pieces in their collections in order to catch the changing understanding.
In this new generation fashion concept, sportswear designs have started to borrow the trends of the season; started to attract a lot of attention with prints, cuts and designs. Many trends such as colors and patterns of the season, cut-out details, biker tights have taken the leading role in sportswear collections.
Combinations of cool bustiers and short or long tights have thrown the heart of sports style, home style and street style. You can wear this duo only as a top and bottom set or you can create your own style by combining them with different pieces. Other very cool pieces that can accompany this duo team; colorful sunglasses, oversize jackets, knitted cardigans, short socks, chain necklaces, bucket hats …
If you ask our favorite look, an oversize blazer jacket over a bustier and short tights set… You can adapt this look wherever you want with different shoes of your choice. You can use it daily with flat-soled shoes, and you can go to the evening entertainment with a heeled shoe. (We all look forward to the days when we can go out for evening entertainment.)