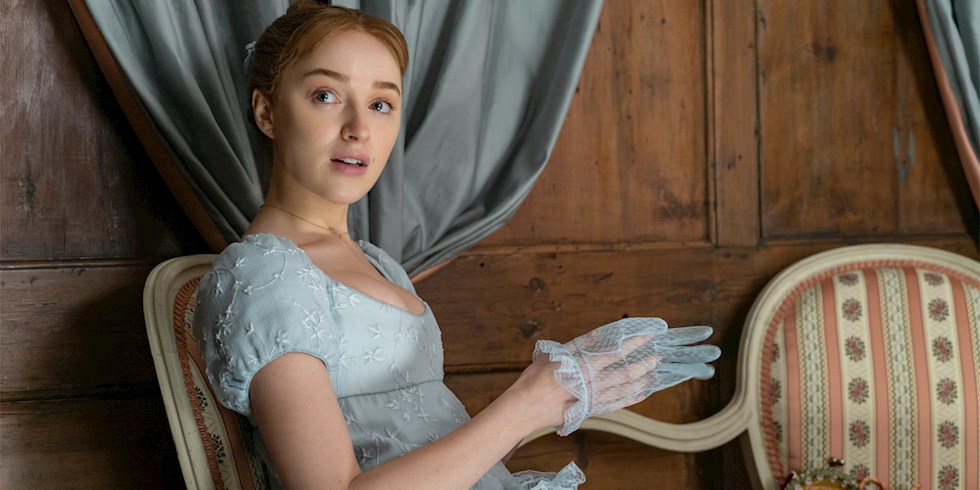 If you've been one of the 63 million Netflix accounts that watched 'Bridgerton', then we think you were amazed by the show's costumes. The 'Bridgerton' series, which was broadcast on Netflix at the end of December and was soon on the agenda, was about the 19th century London high society. Featuring Phoebe Dynevor and Regé-Jean Page, we saw love, intrigue and plenty of 'Regency' period outfits. Most of us dreamed of living in the 1800s while talking about corsets, flower embroidery, crowns and jewelery.
In addition to the stone embroideries, flower crowns and silk gloves that caught our attention in the series, it wouldn't be if we didn't mention corsets! The 'Bridgerton' series, which has increased corset sales worldwide after its release, takes us back 2 centuries ago. The fashion industry, always influenced by the past and inspired by vintage pieces, is on a journey through history, this time indirectly. With a series published in 2021 but telling about the 19th century, we can say that we are all corset addicts!
Corset and bustier-effect blouses and dresses, which attracted our attention on the catwalks in recent seasons, mark the return of the hourglass figure. The corsets we saw on the catwalks of brands such as Dion Lee and Bevza took over our Instagram pages along with 'Bridgerton'. Corsets, which are more on the agenda with the 'going out underwear' trend, create a very 'cool' look on graphic T-shirts and even on thick sweaters. Known for restricting women's movements and seriously damaging organs, corsets are coming to 2021 in a much more liberating state. As in the punk trend of the 80s, the new corset effect, which goes against the limitations, shows itself in the pairings we have not seen before. We no longer wear corsets on our insides for a thin waist, but on our written t-shirts, slogan sweatshirts or shirts for a rebellious attitude!
You can examine the 'Bridgerton' effective corsets we have chosen for you in the photo gallery …