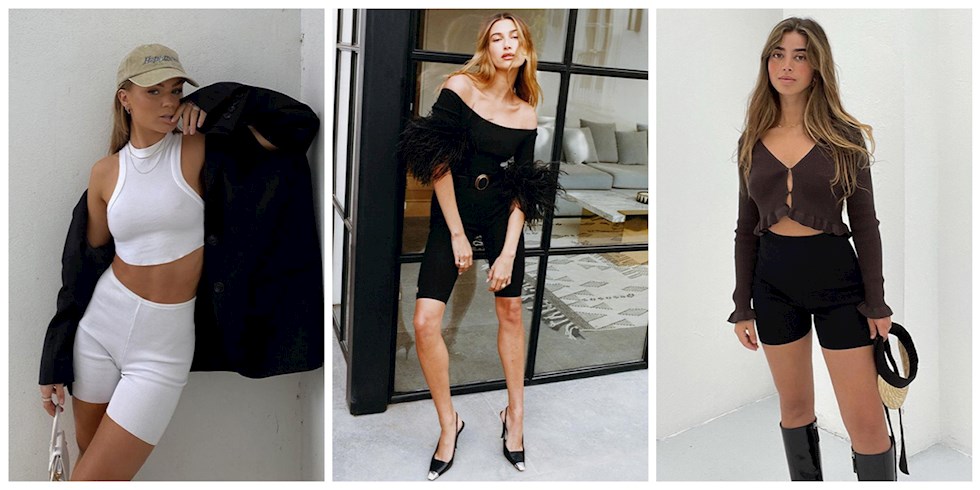 Before the pandemic, there were biker shorts… These short tights that everyone wears have seen the most unexpected pairings, from blazers to heels. With the quarantine period, the length of the legs extended, signaled our return to tights. After the sweatpants and tights we wear at home, the biker shorts celebrate our return to the streets! It is not surprising that biker shorts are trending again, especially in 2020 and 2021, when comfort comes to the fore.
Cycling shorts, which are worn while doing sports and cycling, have become the most surprising and popular part of fashion in recent years. We don't like to wear things that stick to us in the summer, but we can say that cycling shorts diverge at this point. Get ready to see cycling shorts that adapt to the season with thin and different fabric alternatives, as well as breathing models from sports brands, with blazer jackets, crop tops and heeled sandals.
Cycling shorts make it easy to return to 'normal' clothes after months or even years of home style. Cycling shorts, which shocked everyone after appearing on the catwalks a few years ago, became an integral part of our style, like all trends we were prejudiced before. If you haven't tried this style in the cycling shorts 1.0 era and you regret it, don't worry because the biker shorts 2.0 era has officially started.
You can browse the photo gallery for 2021 models of biker shorts, which are indispensable for everyone from celebrities to influencers, from the street to the podium…