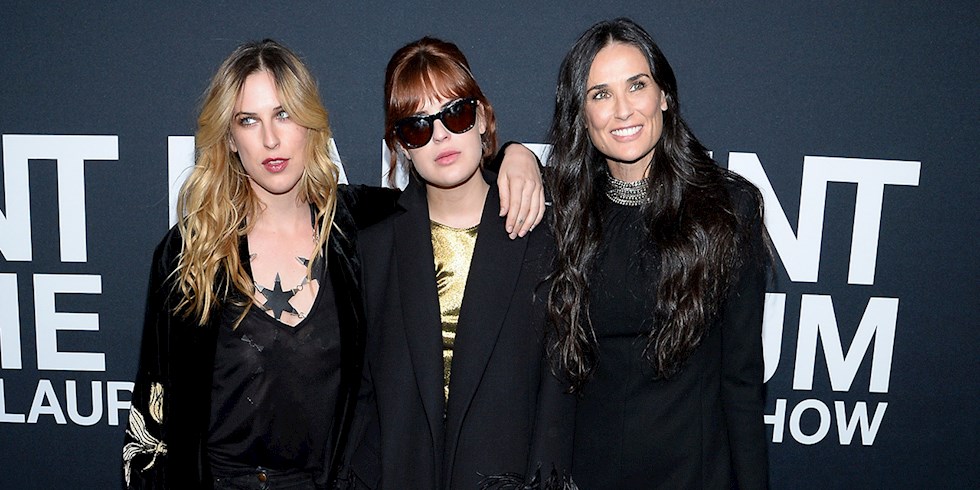 While famous women announce their newest campaigns with sexy photos; Demi Moore announced a swimsuit campaign with her three daughters, Rumer, Scout and Tallulah Willis. In a recent Andie Swim campaign, Moore modeled swimwear with her three daughters, Rumer, Scout and Tallulah Willis.
The 58-year-old actress, who has been an investor in the swimwear brand since 2017, said she "feels like the perfect time to join in to welcome the summer of freedom and togetherness." For the shoot, he told WWD, "It was important to me to include my daughters in this campaign. I hope others take the opportunity to make meaningful connections in their lives and celebrate every moment with the people they love." said.
The 58-year-old actress shared several photos of herself and her daughters on Instagram to celebrate her work with swimwear brand Andie. In the photo, 32-year-old Rumer, 29-year-old Scout, and 27-year-old Tallulah are wearing different colors of their mom Demi Moore Andie Swim's swimsuit.
Demi Moore Quote: "Today is that day! I'm so excited to finally share @andieswim's new campaign, celebrate togetherness and meet the people you love… It was very appropriate for me to share this moment with the people I love the most ❤" and shared the photo of the campaign.
The brand announced the campaign by sharing a photo of the family wearing different styles in red under the sun. The brand said, "We are so excited to announce our new campaign with longtime Andie supporter Demi Moore and her daughters Rumer, Scout and Tallulah! Demi joined us to celebrate a summer of coming out for togetherness and the people you love." He announced his collaboration with his statement. He continues to share photos where the family is the face of the campaign.
Scout also shared campaign photos after his mother. "It's really exciting to finally share these amazing shots from our campaign with the unique and caring @andieswim, captured by @cassblackbird, who captured the true intimacy of our family!"
Rumer also followed his mother's post, announcing the campaign by writing, "The Ladies of the Moore Willis Family are coming to warm your summer." Moore's perfect match with her daughters, aged between 32 and 27, is visibly evident.
In another post, Scout touched on women and female body positivity. "Really, for me, nothing is sexier than a woman who is strongly embodied and feels completely comfortable in her skin. I love @andieswim and the incredible women who have done it because behind every swimsuit is the intention to give every woman the opportunity to experience that radiant self-confidence. This photo and this dynamic swimsuit make me feel so good!"
Tallulah enthusiastically shared the photos of the campaign one after the other.