The delightful pieces in the My Move collection can be customized according to your personal preferences and can be worn alone or together with other My Move bracelets, offering unlimited combination possibilities. More than 300 bracelet combinations allow you to choose from a wide variety of styles. The sparkle of the white diamond; shine of white, pink or yellow gold; The power of titanium in natural, graphite or anthracite colors meets leather.
For women, for men, for all of us. The jewelery designer goes one step further with this series and masters the quest to create jewelery that can be used unisex, exchanged, combined and shared.
orchards
My Move bracelets in cherry red and orange, available in pave diamonds or plain options, are accessories that overflow with striking energy. The leather strap and Move motif are interchangeable, making these bracelets playful, customizable and versatile jewellery.

PASTEL TONES
Available in beige, taupe or chocolate brown, these flamboyant leathers with sophisticated tones are ready to accompany you on your daily adventures.

GREEN LIGHTS
The color palette of Venetian yellow, emerald green and white is the ideal way to add a touch of glitz and comfort to any look. Striking and sparkling bracelets designed to help you stand out.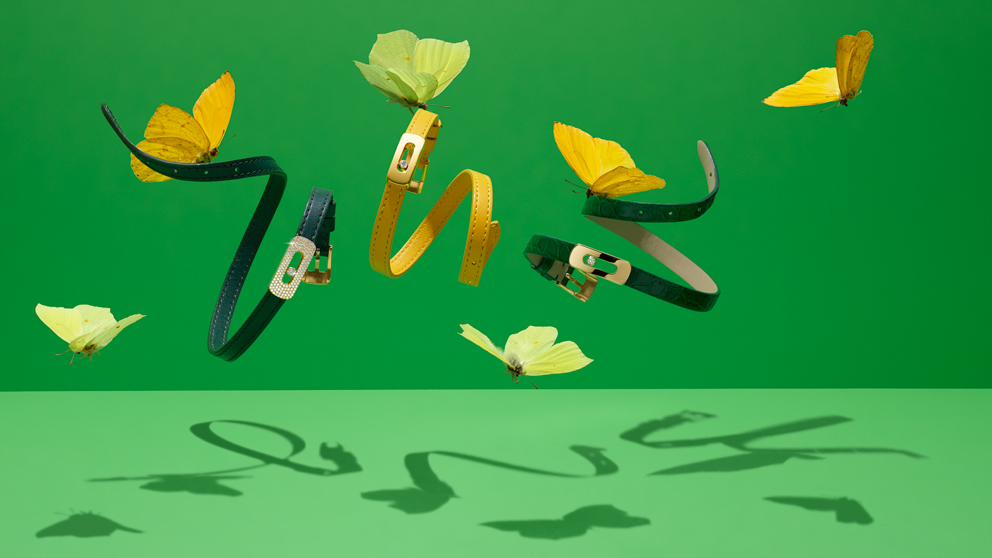 BLUE SKY
Rich colors such as navy blue, indigo and turquoise add a minimalist aesthetic to this restrained design. Ideal for everyday wear, the My Move bracelet, presented in both timeless and seasonal colors, embraces the diamond as a symbol of freedom.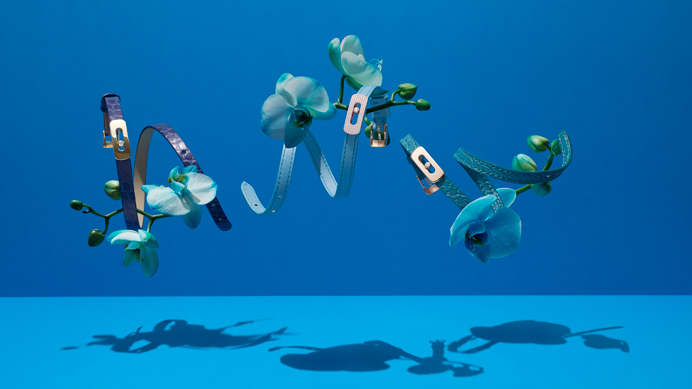 PINK CLOUDS
This charming and unique jewel with a relaxed and elegant character is brimming with fuchsia and powder pink touches.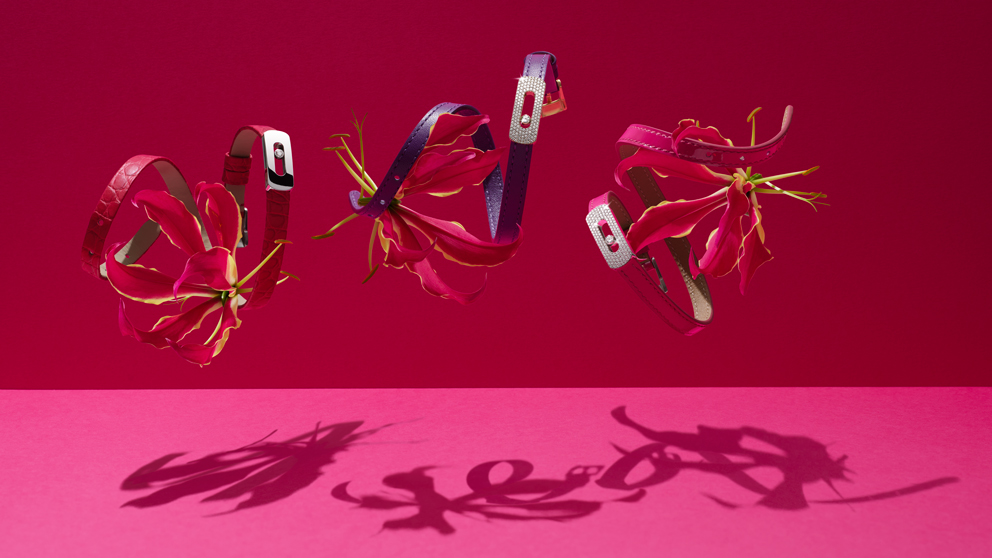 With My Move leather bracelets and mix-and-match gold or titanium motifs, you can enjoy countless possibilities to reimagine your style.