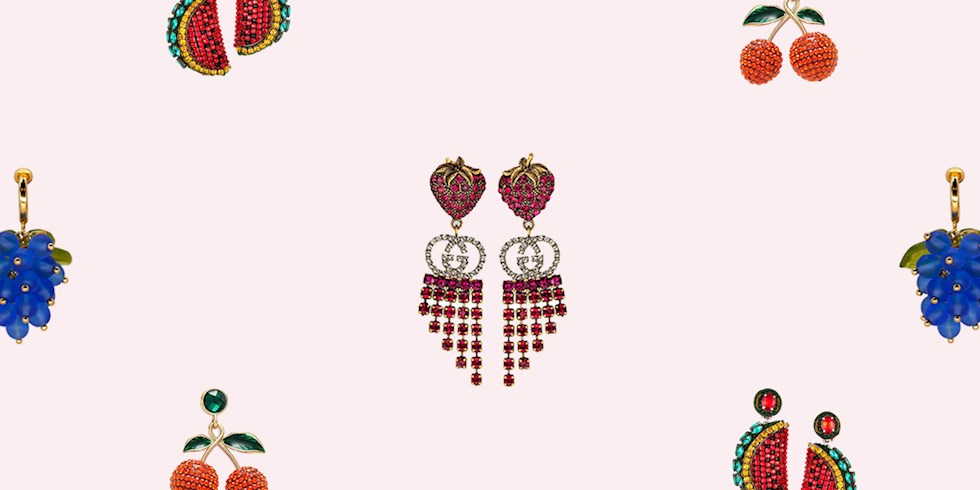 If you are looking for accessories that will change your summer style with a single touch, we recommend you to look at the fruit and vegetable section. This year, we do the fruit and vegetable shopping not in grocery stores or greengrocers, but in jewelry aisles. The fruit patterns we have seen on clothes in the past years are expanding this year and are reflected in jewelry styles. Not only strawberries, cherries and watermelons, but also Spring Summer 2021 jewelry trends include peppers, mushrooms and vegetables that add flavor to all summer recipes.
Fruits and vegetables, which take the first place for a balanced diet, add color to our lives for a balanced summer style. Having the power to change your plain white summer dress from top to bottom, these appetizing jewelery, on the other hand, carry our jewelery collection to primary school years. We can say that earrings and necklaces with fresh fruits and vegetables, which are childish but also fun, are indispensable for this year.
Just like graphic t-shirts where you can express what you want to say without using a word, fruit and vegetable jewelery allows you to order while preserving your social distance! We can say that this super fun jewelry trend, which has already started to wrap our Instagram page, is the first step to take the gray clouds off us. If you have always wanted to grow organic fruits and vegetables in your garden and somehow did not realize this dream, you can take the first step in your jewelry cabinet! If you are looking for an alternative to floral jewelery, which has become a classic in spring summer seasons, we recommend you to head for this vitamin-rich trend.
You can examine the delicious jewelery we have chosen for you in the photo gallery …