Balenciaga's long fishnet tunic, in which he wraps his whole body like a fishing net, teleports the audience to the Matrix movie, accompanied by pitch black glasses. File can actually take you from a futuristic look to a very sexy scene. In the Lanvin dress that completely exposes the bust, in the long mesh skirt that can be worn over mini shorts, in a mesh top or dress that covers bare skin, in fishnet stockings that compliment the legs, this piece of holes always flirts with sex appeal. It's definitely sexy as it doesn't show it completely but reveals it by hiding it, and hides it while showing it and therefore contains mystery.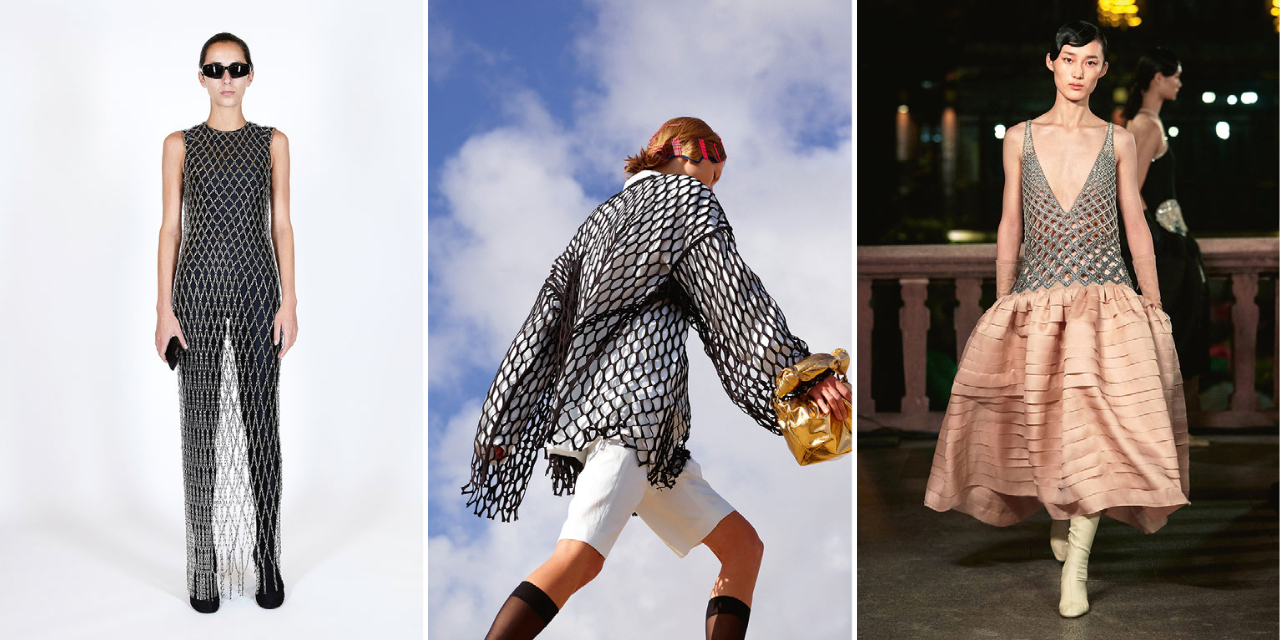 By the way, she is very talented in acting from role to role … Futurist, sexy and provocateur, but she can also be romantic. Hair accessories or veils with nets that cover the face, preferred by brides, symbolize purity as well as romance.
Let's note that the net is used as an accessory beyond being a fashion item by being worn on bare skin. You can create a retro style by wearing it over clothes, dresses or t-shirts, jeans.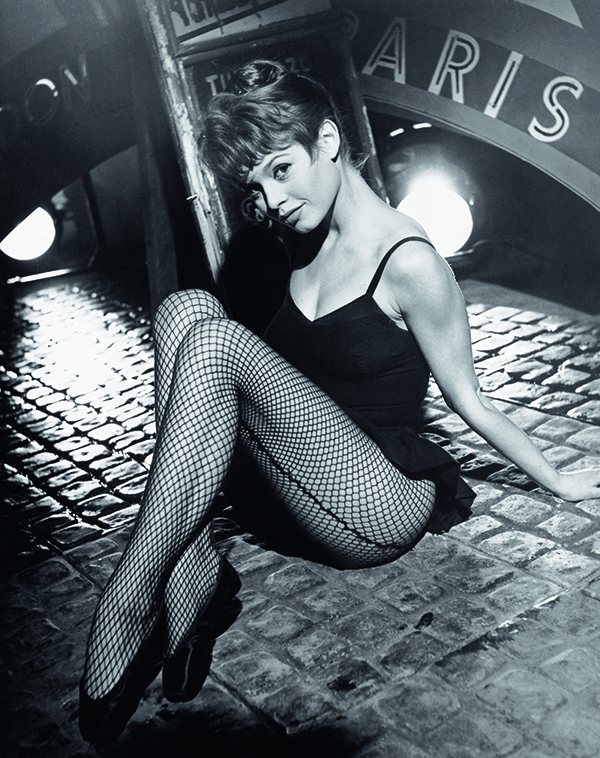 Fishnet stockings, which were once identified with sexuality and sensuality, have now become a part of daily wear, also used with sneakers. Non-transparent mesh dresses can create a very romantic style.
HE IS NATURE FRIENDLY (IT WAS)
The history of mesh bags, which stands out as a sustainable as well as practical and eco-friendly option against plastic bags, goes all the way back to Antiquity, Peru and Chile. In the southern Chilean city of Puerto Montt and in Monteverde, people produced nets for fishing and bag making. Mesh bags that our grandmothers used to go to the market in the 70s and 80s re-entered our lives with an environmentalist consciousness, and they were combined with colorful leather details in Jacquemus' collection last summer, attracting the attention of high fashion.
Mesh bags combined with leather in Emporio Armani bags and Bottega Veneta shoes are among the hits of the season.
One of the prominent trends of the Spring / Summer 2021 season, the net owes its popularity not only to being a stylish, sexy and multi-use piece, but also to meeting people's needs for air, breathing and freedom under pandemic conditions. Fashion designers, known for their ability to predict the future, calculated just in time to release the bodies covered by Covid-19. We are so bored with the virus that has survived in our lives for a whole year and longed to breathe … Even airy designs are fighting the psychology of closeness, being inside and being hidden, imposed by the pandemic, and it is good for our souls.
Then put your mask on the face, and give freedom to the body with the net.
When worn on bare skin, the mesh containing high-dose sexapel adds a retro look when used on clothes as an accessory. It definitely takes the dare to carry the mesh combined with a very deep V-neck as seen on the Lanvin dress on top.
Article: Selin Milosyan
Photos: Getty Images Türkiye
Taken from ELLE Turkey April 2021 issue.
We have selected our favorites for you from designs made of mesh details.