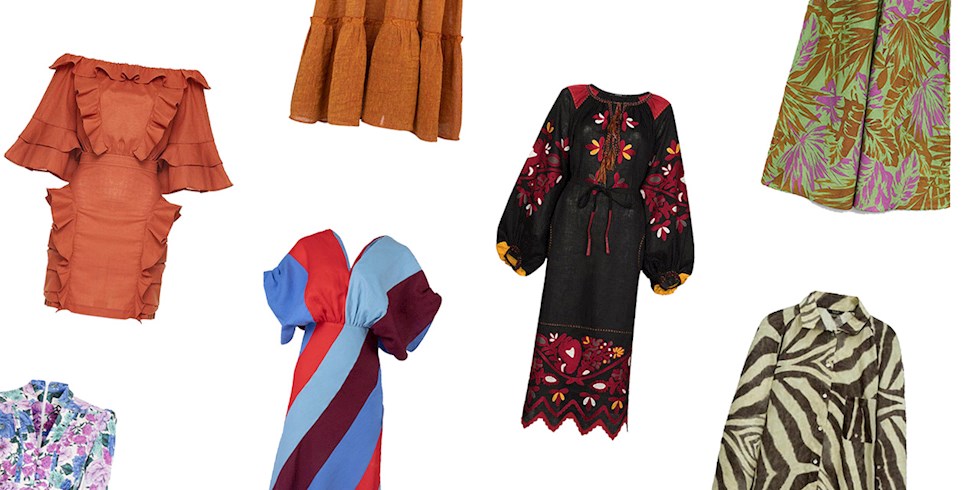 If dressing for an incredible heatwave sounds like the hardest thing in the world, you're not alone. We are very excited to be able to leave the house and socialize even if it is distance, but the weather is humid and very hot! So how do we dress and what will we wear? Linen fabric, a summer classic, is one of the most practical and cooling fabric options of the summer season. When we say linen dresses, you may think of minimalist styles in copper or khaki tones, but like us who can't wait to leave the house, linen fabrics have taken on colorful tones and patterns from excitement!
Summer 2021 styles, which are very different from the linen dresses of previous years, harmonize with the other trends of the season. Linen dresses designed with geometric patterns, lines and rainbow colors have a very different look than the old classic. You can adapt these dresses, which you can adapt to daily style by pairing them with flat and banded sandals, for evening meetings with heeled sandals. The new season linen dresses, which look 'statement' even without adding anything on them, are one of our favorites again this season!
In the photo gallery, you can see the updated linen dresses that we have chosen for you and are in the mood for a stand-alone party.