Celebrating both Valentine's Day and the Chinese New Year, Alexander McQueen announced a capsule collection of the new Short Story, the I-Phone pouch bag, oversized sneakers, Tread Slick model, wool and silk patterned shawls and embroidered with love symbols.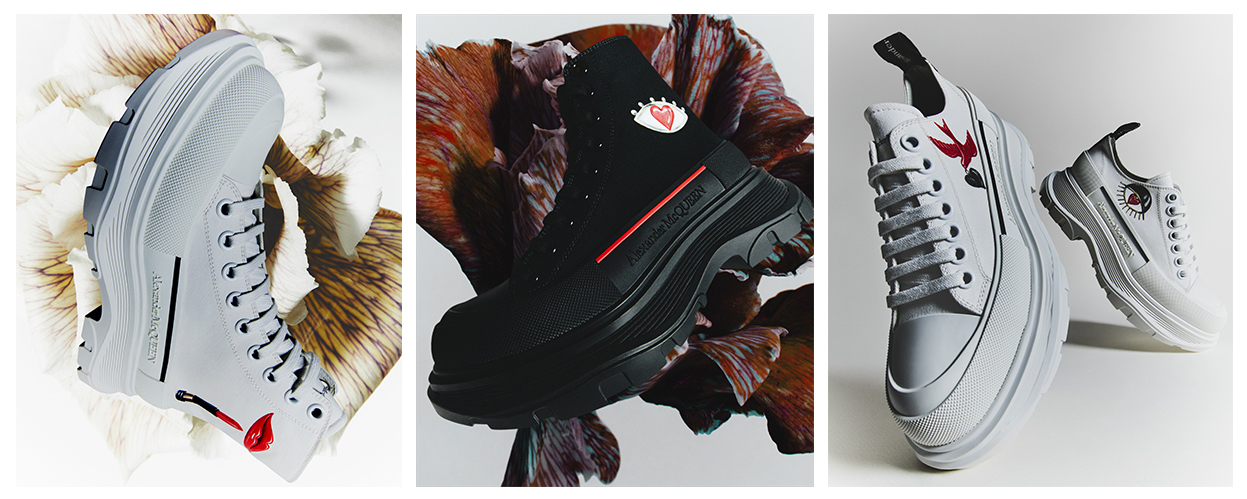 Valentine's Day and Chinese New Year Capsule Collection (Alexander McQueen)
Inspired by 60's brooches, McQueen is the love of love; It brought together the classics that became the signature of the brand with symbols such as hearts, doves, roses and lips. Combining Cupid's arrows with punk-inspired safety pins or the iconic skull figures of the fashion house, Alexander McQueen creates contrasting designs.
The Tread Slick shoe, which is a great gift option, is decorated with an eye decorated with hearts, while the limited edition Short Story bag, which is available for the Spring – Summer 2021 season, is decorated with hearts from head to toe.