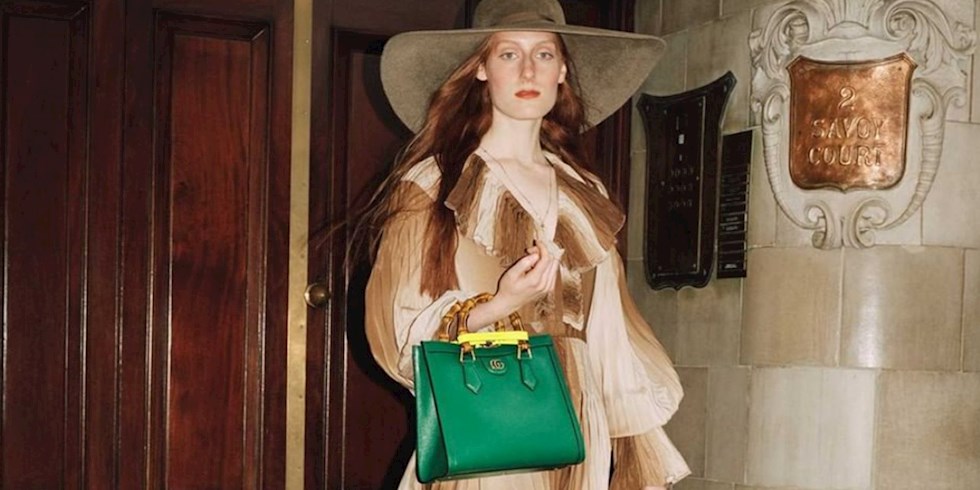 Joining Gucci in 2015, Alessandro Michele continues to shape the future of fashion, inspired by the brand's past. Making use of the archives and making classic pieces incredibly modern and up-to-date, Michele was inspired by Princess Diana's style this time. By reinterpreting the bamboo-detailed Gucci bag that Princess Diana used in the 90s, Michele emphasized the continuing popularity of Lady Di today.
This bag, which was first designed in 1991, became one of Princess Diana's most used bags in her daily style. Diana, which is displayed with this bag in many styles from oversized blazers, sweatshirts, cycling shorts and jeans, changes the direction of trends again after years. Reminding once again how useful this classic bag is, Princess Diana inspired Michele's 2021 designs.
Princess Diana's handbag, which continues to be shared with this iconic bag and different styles on social media, has been redesigned this season with three different sizes and unlimited color variations. Updated in colors such as black, white, brown, green, red, light blue, light pink and rainbow, the Princess Diana bag also took on neon tones with its 'statement' strap. With its bamboo handle and sharp silhouette, this bag, which received full marks by many celebrities, adorns the style of names such as Jodie Turner Smith, Alexa Chung, Sienna Miller and Elle Fanning, after Lady Diana.