Kaia Gerber, who became Celine's inspiration, walked only on the brand's fashion show during the Spring-Summer 2021 season. Gerber, who was seen at Celine's Creative Director Hedi Slimane's show on the Monaco race track, presented her youthful street style styles with Los Angeles-inspired silhouettes. The models following Kaia in Celine's Spring Summer 2021 show looked like Gerber's copies with retro sneakers, crop tops, boyfriend blazers and denim! It is not surprising that Slimane, known for his passion for young culture, chose such a presentation. Collaborating once again with the 19-year-old model representing the new generation of fashion, Slimane chose Gerber as the face of his new campaign.
Celine, who shared the campaign shots shot in Monaco four months after the Spring-Summer 2021 fashion show, reflected the energy of Kaia. Gerber, posing by a pool surrounded by palm trees, was seen in a hotel suite in some frames. Gerber, who glanced seriously with his logo baseball cap and sunglasses, reflected his attitude of the famous model escaping from the paparazzi very well.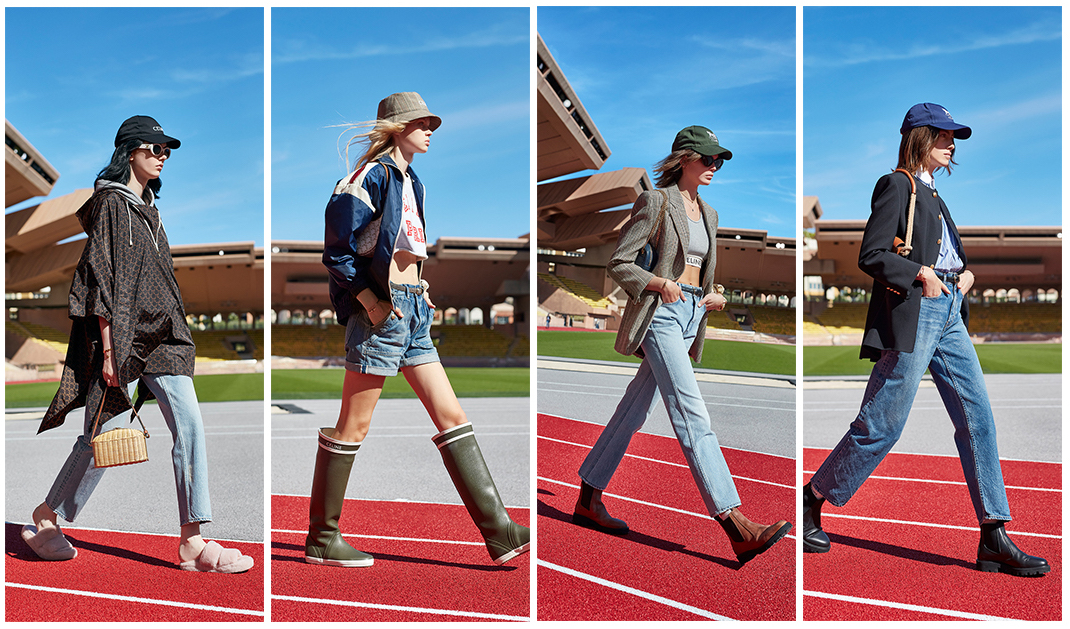 Celine Spring Summer 2021 Fashion Show (Celine)
The only difference of Gerber's Celine campaign, which attracts attention with its images that are very similar to his daily style, was the bag on his arm. Gerber, who generally preferred Celine's Ava bag, posed with Papatan and Sulky bags, which were the focus of the campaign this time. These casual yet stylish accessories were a tribute to effortless elegance.