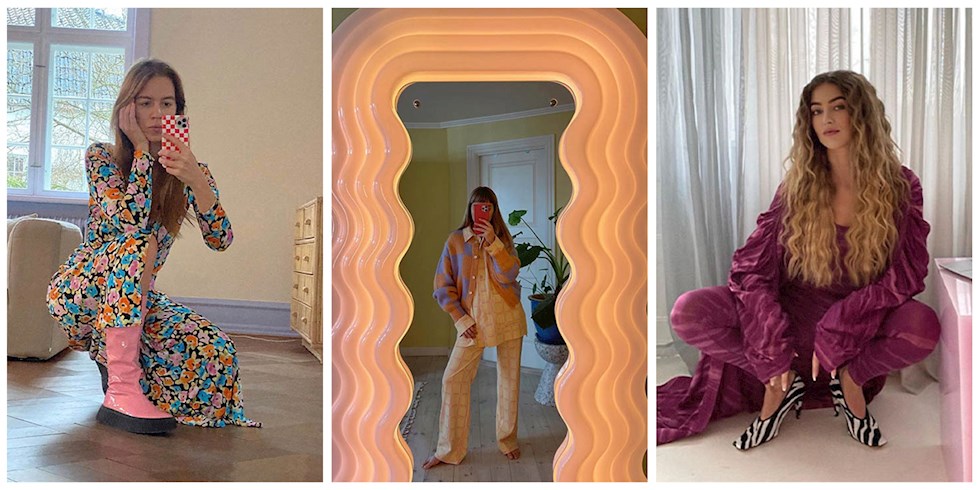 If you pay attention, the title of our article is not 'street styles'. But don't worry, the fashion weeks continue in the same glory at home! Copenhagen Fashion Week, the new fashion location of recent years, is known as the place where sustainable and colorful designs stand out. Copenhagen Fashion Week, which has been mentioned as much as Paris, Milan, New York and London Fashion Weeks, recently showed its Autumn Winter 2021/2022 collections.
Celebrities also attended the Copenhagen Fashion Week, which was held digitally for the first time, with live broadcasts they watched from home. The influencers wearing the styles of the Copenhagen Fashion Week designers on their seats, salons or in front of their homes shared these fun frames through their Instagram accounts. Copenhagen Fashion Week, where the recently spotted brands such as Ganni, Stine Goya, Cecilie Bahnsen and Baum und Pferdgarten, brought a fresh and adventurous breeze to traditional designs.
Designers such as Baum und Pfergdarten came together with influencers from all over the world and presented their collections on Instagram during this fashion week, which highlights the stars of Scandinavian fashion. On another side, Ganni, who sent heart-shaped pizzas to the chosen #GanniGirls names, created an unusual new collection display on Instagram.
In the photo gallery, you can see the styles shared by influencers from Copenhagen Fashion Week, which we all watch from the front row.