This spring, H&M takes a bold new step in sustainability efforts by increasing the use of innovative materials such as Agraloop ™ and Biofibre ™ and continues to lead the change in the fashion industry. Consisting of a blend of '90s minimalist style and a sporty wearable, the collection's key pieces include a sleeveless hoodie, lace-up straps and slip dress with ruffled detail on the sides and a sleeveless denim vest with patch pockets.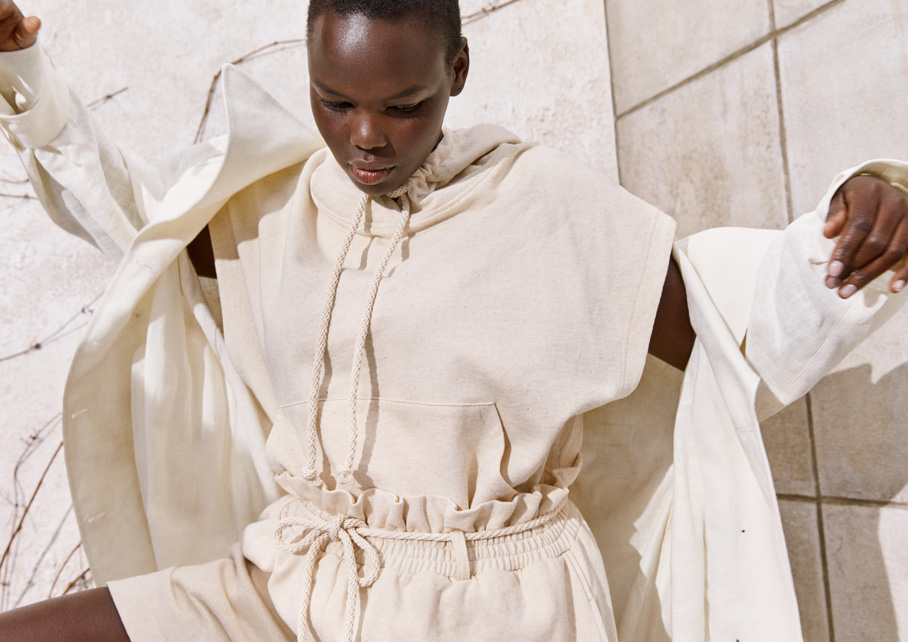 After making their debut on the H&M Conscious Exclusive AW20, Agraloop ™ Biofibre ™ materials are now being added to mainstream collections. Transforming food crop waste – in this case oily hemp waste – into a natural fiber, Agraloop ™ Biofibre ™ transforms into several pieces, such as a sleeveless hooded and soft textured trench coat.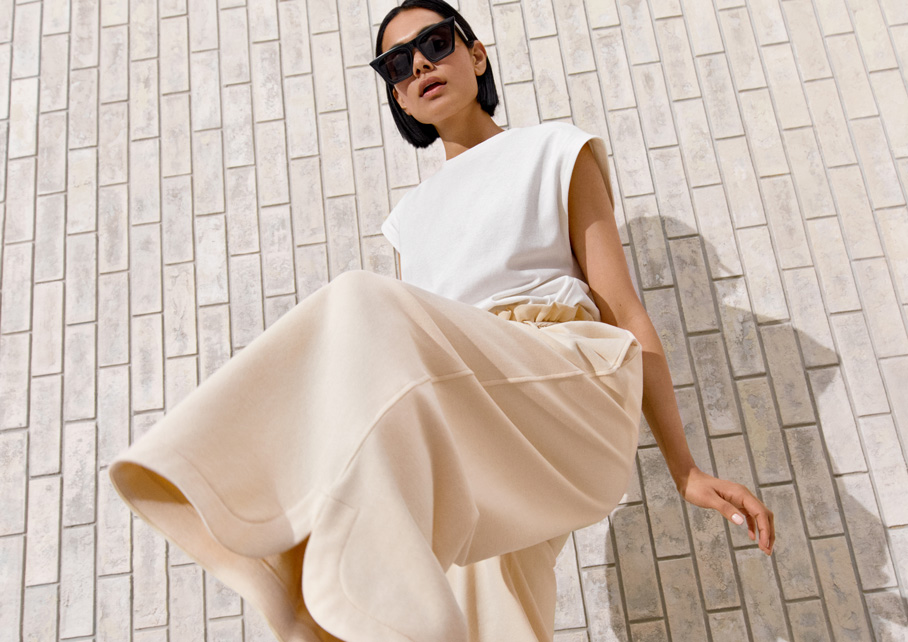 The remainder of the collection uses sustainable materials, such as undyed organic cotton jersey, denim and poplin, and organic linen, reflecting H & M's goal of using only 100% recycled or sustainably sourced materials by 2030. The color palette consists of neutral – beige, ecru, gray and black tones that facilitate personal style combinations.
The H&M Spring 2021 collection will be available in stores and on hm.com starting April 20.