The "Walk A Mile In My Shoes" capsule collection, designed in collaboration with Christian Louboutin, Sabrina Elba and Idris Elba, is about coming together with empathy and hope. 100% of the proceeds from this collection will directly support five charities that fight oppression and advance racial justice, equal rights and access.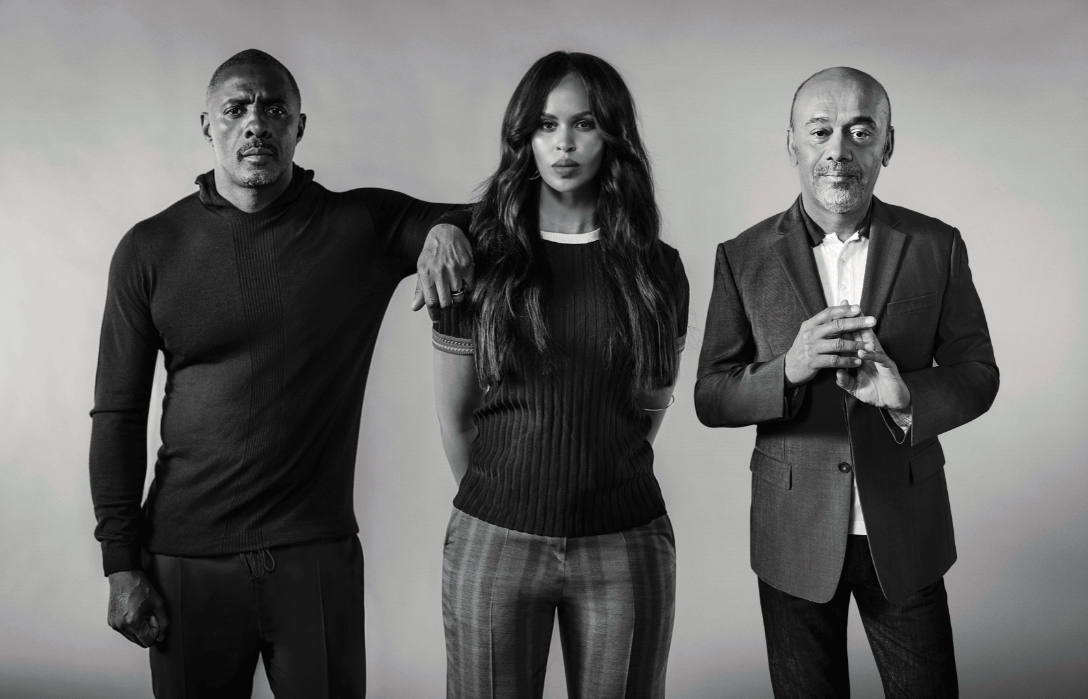 the friendship between Christian Louboutin, Idris and Sabrina Elba; made of laughter, joy and mutual respect. Since their acquaintance years ago, the trio have established a deep intimacy based on solidarity and shared values.
The global protests that emerged in May 2020 sparked worldwide debates about discrimination, systematic injustice and racism. Naturally, Idris and Sabrina Elba did not remain silent within the framework of these movements. As a black couple victims of racism, they wanted to share their thoughts on global inequality and the discrimination they experienced. Using social media platforms as a tool to call for change, the couple launched a livestream on Instagram with Opal Tometi, co-founder of the "Black Lives Matter" movement. Christian, who was in the audience at the time, later called to express how powerful, poignant and hopeful he found this discussion – "I'm proud of you and I'm here for you." said. The three friends continued their discussions and brainstorming on this subject in the following weeks. They decided that they wanted to realize a project together that could make an impact in a short time. They felt that such a project would improve the lives of people and communities whose voices are important but rarely heard. The first inspirations for this were Martin Luther King Jr. and the struggle of leaders like Nelson Mandela for justice, equality and freedom.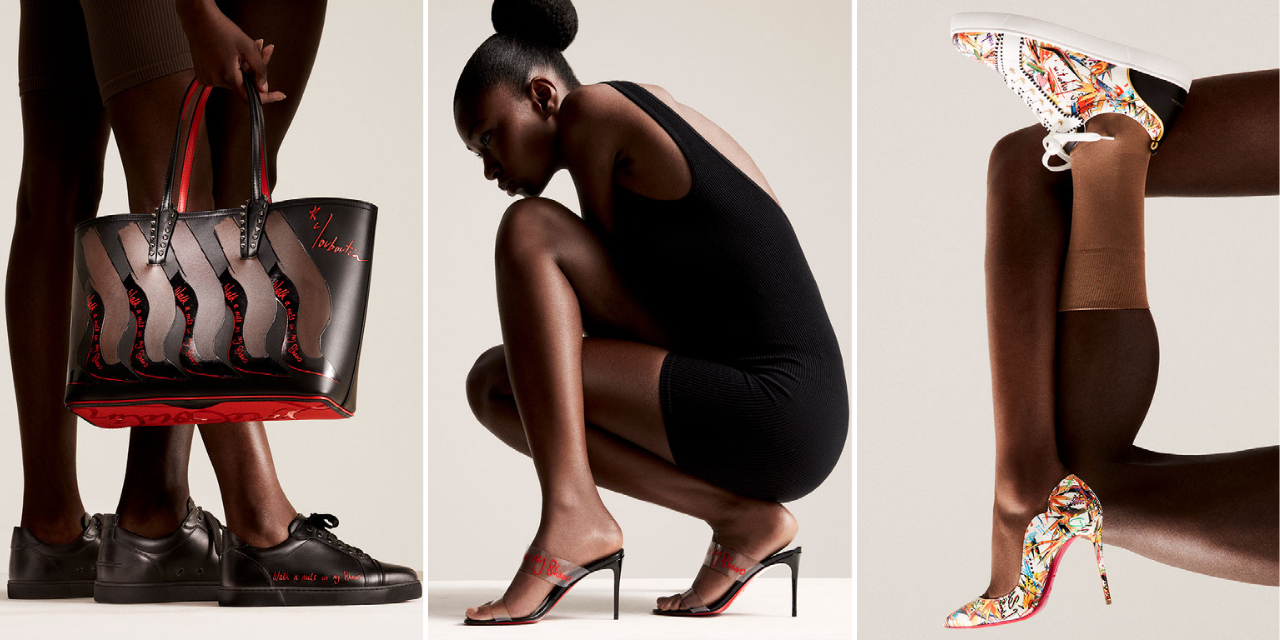 TWO-PART COLLECTION BORN FROM HOPE AND EMPATHY INSPIRATION
That inspiration turned into a two-part collection that they created together. The first honors the South African 'Strelitzia reginae' aka 'Bird of Paradise' flower that became a symbol of empathy, hope and freedom after being renamed 'Mandela's Gold' in 1996.
The second consists of a call to action: "Walk a Mile in My Shoes"
These words, highlighted in Louboutin red, are the words of Idris at Martin Luther King Jr. in Los Angeles. During his visit to the Monument, he thinks that this famous phrase can be engraved on the bags and shoes of the collection. Rather than their own meaning, these words empathize with those who face discrimination every day, such as young victims of police violence and social injustice in the United States, farmers and children in Somalia, marginalized youth in England or orphaned adolescents in Sierra Leone. is the call.
A COLLECTION BOOKED FROM EMOTIONS
Christian and the Elba wanted to put their reputation at the service of organizations that are valuable to them, making a difference in the field, and improving the daily lives of people and communities in distress. 100% of the proceeds from the collection will go directly to five nonprofits. "Be Rose" is a humanitarian organization that supports vulnerable people in urgent need of help and gives widows the opportunity to care for their families through the agribusiness. A treasured place for Idris and rooted in her Sierra Leonean heritage, "Purposeful" is a grassroots organization that provides mentorship to teenage girls. Again supported by Idris, the "Immediate Theater" in East London is a platform that reinforces the message that art and theater should be accessible to everyone. Sabrina, on the other hand, supported the efforts of the Somali Hope Foundation to ensure poor children's access to education. Most recently founded by Harry Belafonte, the "Somali Hope Foundation"'s mission to end juvenile detention has centralized nonviolence as a foundation for civic and social justice engagement, making it an organization close to Christian's heart. Together, they want to foster this important change with concrete solutions and help these communities' actions sustain the global messages of hope and equality. And Christian Louboutin underlines: "It's a real sense of responsibility."
All proceeds from the "Walk a Mile in My Shoes" collection will go to managing partner GlobalGiving to be distributed to the five charities benefiting from this campaign under the name "Walka Mile in My Shoes Fund", supported by Christian Louboutin and Sabrina & Idris Elba. GlobalGiving is a nonprofit that supports other nonprofits by connecting them to donors and companies. Since 2002, she has been helping trusted, community-led organizations from Afghanistan to Zimbabwe (and hundreds of countries in between) access the tools, training and support they need to make our world a better place.