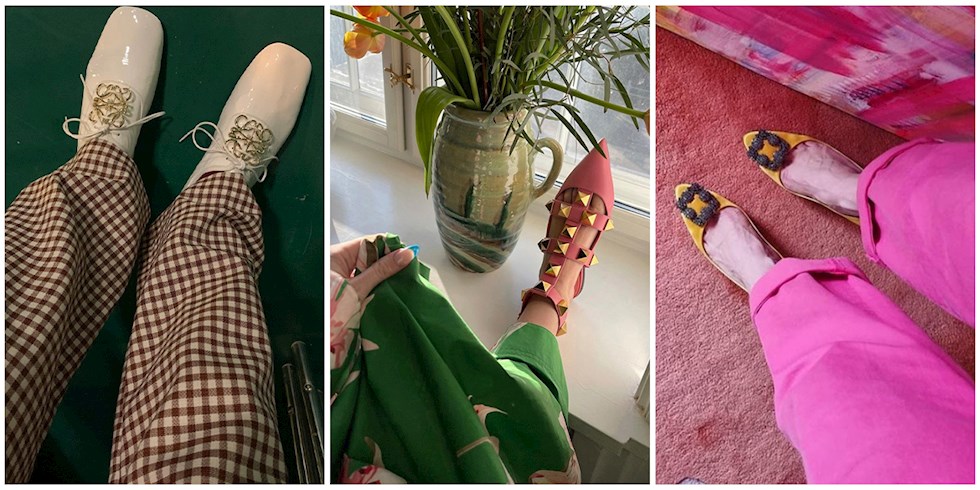 To be honest, we are not yet ready to wear high heels… We even think we should wait a while longer for high heels. But that doesn't mean we can't get out of our fluffy slippers and sabot slippers! Nowadays, our only options may be sneakers and home slippers, but you can replace your daily sports shoes with a comfortable but stylish ballet flats or loafers. Maybe we're not ready for heels, but it's not the same for ballet flats!
Since the concept we call night style has not been in our lives for a while, many brands and designers have carried the sparkle and embroidery of night elegance to temples and loafers. These 'statement' shoes, which make your steps sparkly and glamorous in spring 2021, allow you to combine comfort and elegance.
Effortlessly stylish with your suits, jeans and t-shirt pairing or patterned summer dresses, statement flats create the same surprising and eye-catching effect without the need for heels. Nowadays we keep comfort in the foreground, but we do not have to give up our elegance! If we learned one thing in 2020 and 2021, it is that even super comfortable pieces can be super trendy.
If you feel that you are not ready for heels, you can see the statement ballet flats and loafers that we have selected for you in the photo gallery …