The pair of white socks and loafers that our grandfathers said "never"… On the one hand, the voice of our grandfather echoing in our ears, on the other hand, the magnificent looks when we entered Instagram… Yes, this trend, which everyone saw as a mistake when they first saw it, gently seeped into our lives and turned into an expert style trick. .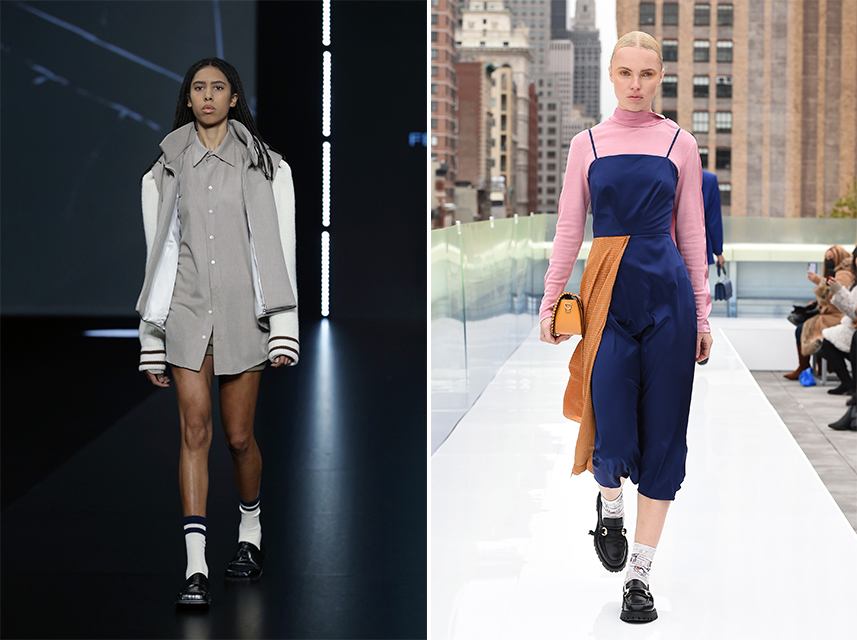 The white socks and loafer duo, which became popular in the past years, was seen as a mistake for most people. While we were waiting for it to come out of our lives, the interest in this duo gradually increased and they became indispensable in combinations.
The trend of socks and loafers, which we often see in fashion weeks, has become stronger against those who want it to end by taking over the street style. In fact, with the changing fashion sense, It-girls left their usual sparkling looks aside and we started seeing them with loafers boldly paired with thick cotton sports socks. Thus, white socks and loafers, which are seen as a very cool touch today, managed to be among the most remarkable shoe trends.
Considering the white socks and the loafer, it might still make you say "never"… But we insist you give this unusual but cool look a chance and add some fabulous style looks that can change your mind.
By getting tips from today's fashion muse, you can slowly bring this duo into your life. The starting point of the trend is black loafer and white thin socks, a good start for those who do not give up on the classic… By combining thicker sports socks with Loafer, you can go beyond the traditional by adding another cool touch to your style.
The latest update in this popular trend is the colors … For a more remarkable and dynamic look, do not be afraid to use patterned and colorful socks and loafers.
These two are often combined with street style mini skirts or jeans. However, with the warming of the weather, midi-size skirts and dresses, loafers and ankle socks start to accompany. Shirt dresses, which are among the trends of the season, seem to be inseparable with loafers and socks. If we give you a tip; If you want to create your own style trick, add a touch of loafers and socks to your favorite spring dress.