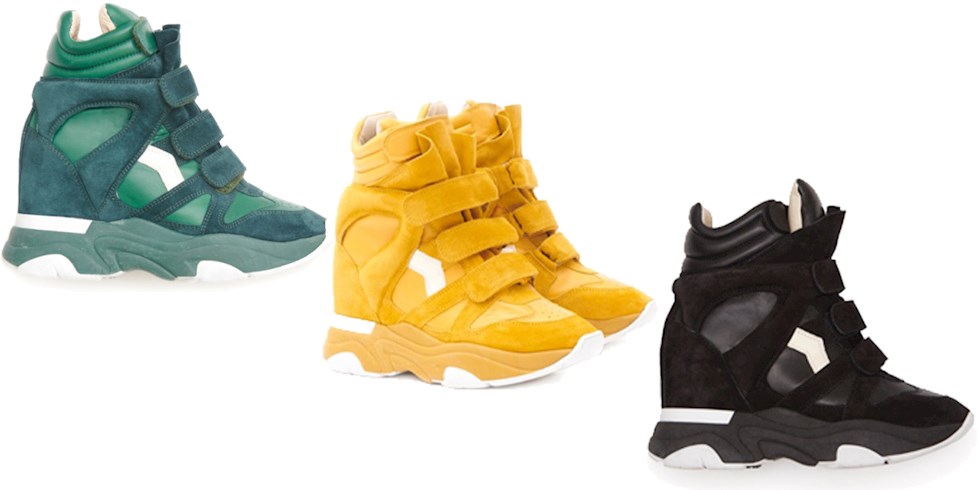 Exactly 10 years ago, Isabel Marant launched her first sneaker design: a retro-inspired hook-and-loop sneaker with suede high-tops. So what made these sneakers so special? Concealed wedge heel in the sole that provides height that no sneaker can give you. These sneakers, which were instant hits, proved that sneakers could belong to luxury fashion, and thousands of replicas of this style were created. Now Marant is resurrecting the icon of its time!
In order to celebrate the 10th anniversary of the sneaker, the French designer, who released the updated version of this wedge-heeled sneaker, designed a new model called 'Balksee'. Isabel Marant Bekett wedge-heeled sneakers, which became a sensation in a short time with Beyoncé's "Love on Top" music video in the early 2010s, later shaped the style of many celebrities such as Rihanna, Gisele Bündchen, Marion Cotillard and Kendall Jenner. Skinny jeans and hit songs of 2010 come to mind every time we see Bekett sneakers, which have been among the brand's bestsellers throughout the seasons!
"I never wanted to stop wearing these." "The most comfortable things are the ones you wear all the time and you never get tired of," added Isabel Marant. Adding a modern touch to the classic model with its new design, Marant comes out with a 10cm heel higher than the original. Isabel Marant, who hides half of her ball on thick soles with the 2021 update, creates an original design with different color and texture variations on the soles. Offering the 10th anniversary sneaker in five iconic colors, black, white, red, green and yellow, Isabel Marant is determined to carry the 2010s into the 2020s!