The new mini-series 'Halston', produced by Ryan Murphy for Netflix, is about the life and career of Roy Halston Frowick, who changed the direction of American fashion. However, with Halston, we see many other iconic names in the series. The most curious of these is the Italian model and jewelery designer Elsa Peretti, who is Halston's very close friend. Played by Rebecca Dayan in the series, Peretti was an integral part of New York's Studio 54 club and also a star of the design scene of the period. Known for her sculptural and minimal jewelery designs, Peretti became one of Tiffany & Co's most famous designers after modeling for Halston.
If you've ever wondered about Elsa Peretti's life and career after watching Halston's TV series, you can see what you need to know below …
BEFORE BEFORE BEING A JEWELRY DESIGNER…
Growing up in a wealthy Italian family, Elsa Peretti's parents worked in the energy industry. Peretti, who did not want to do what his family did, completely cut off his ties with his family after leaving home at a young age. Peretti, who traveled in Barcelona and spent his time as a language teacher, soon moved to Manhattan, New York. Peretti, who started modeling in New York, did not like modeling very much, but became a sought after name in the 60s. Elsa Peretti, who walked in fashion shows of many designers such as Charles James and Issey Miyake, was represented by the prestigious modeling agency Wilhelmina in New York. The most iconic photos of Peretti, who started a short-term relationship with fashion photographer Helmut Newton during her modeling period, were also taken during this period.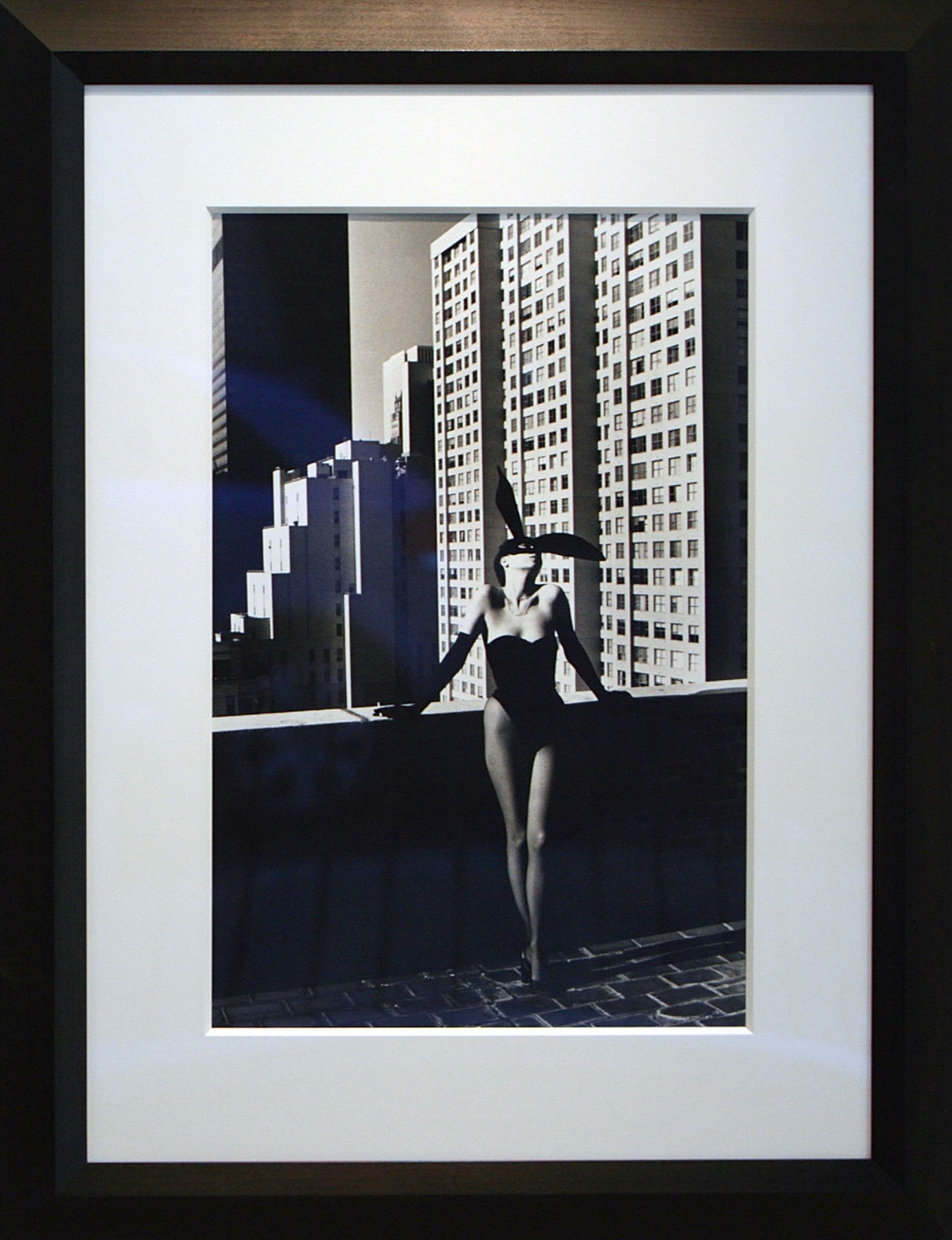 'Elsa Peretti as Bunnygirl, New York, 1975' Helmut Newton (Getty Images)
HALSTON AND PERETTI FRIENDSHIP
Peretti, whose modeling career and paths crossed with Halston, accompanied the designer on Halston's journey to establish his own brand from a women's hat designer. Continuing to work with Halston from the first steps of the brand, Peretti not only modeled but also took part in many parts of the brand. "Elsa was very different from other models," says Halston. "The others were like clothes hangers, you applied make-up to them, straightened their hair, and then they wore their blue jeans back again. But Elsa had a style, she made the clothes she wore."
Halston and Peretti, who became the inseparable duo of the legendary Studio 54 club, were screened with names such as Andy Warhol, Bianca Jagger, Elizabeth Taylor and Giorgio di Sant 'Angelo. Peretti, who first told Sant 'Angelo that he wanted to design jewelry, wanted to continue his career with jewelry. In the series, we see that Halston believes in Elsa's design intelligence. In fact, Halston and Peretti, who work very closely and take advantage of each other's creativity, are said to be more than friendships.
Peretti, who designed Halston's famous perfume bottle in 1978, did it in exchange for a fur as in the series! Peretti, who threw this fur on fire after a tension between them, said in an interview with Vanity Fair years later, "Halston was so distant and cold. I wanted to get close to him. You could never talk to him personally. Usually the conversations are 'What are you wearing tonight?' it was like. And you don't want to talk about clothes at 12 o'clock at night. One day he told him, 'I said your friendship is more valuable than this fur' and I threw the fur into the fire ".
PERETTI'S TIFFANY & CO. DESIGNS IDENTIFIED WITH
At the beginning of her jewelery design career, Peretti was only designing jewelery for the Halston brand. Focusing mainly on silver pieces, Peretti became known for his simple, attractive and sculptural designs. Peretti's designs became even more iconic and recognizable, who later started working at Tiffany & Co. Among the unforgettable designs of Peretti, who became the chief jewelery designer of the brand in 1979, are bone bracelets. Peretti, who created 'innovative' styles compared to the period, created the classic designs of Tiffany & Co. with her wide and sculptural bracelets.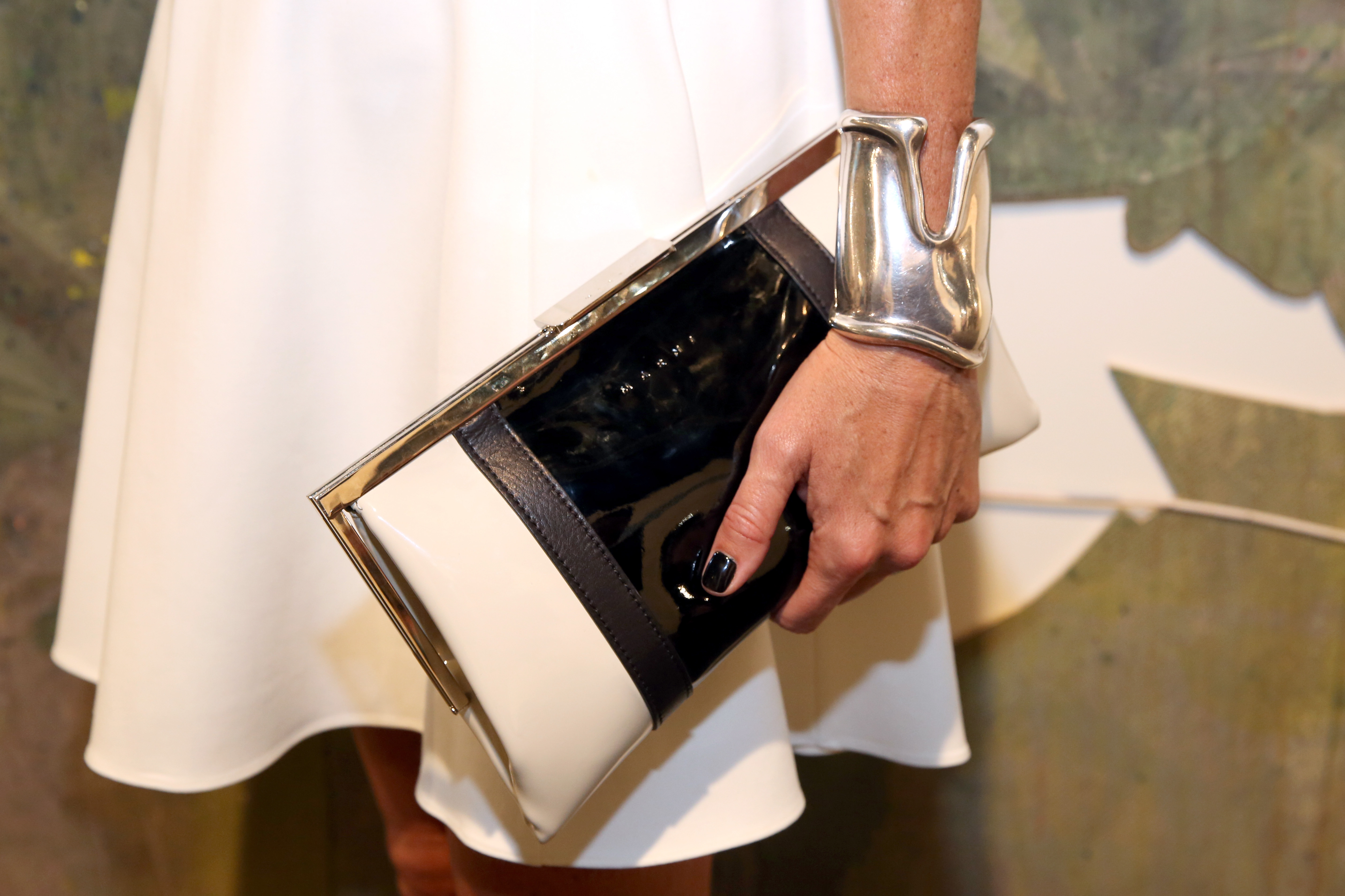 Elsa Peretti designed by Tiffany & Co. Wristband (Getty Images)
Peretti, who accounts for almost 10% of annual Tiffany sales, according to Artnet, was inspired by Antonio Gaudi and Salvador Dali in his sculptural silver designs. Speaking to Artnet, Peretti said, "I have always been interested in the mechanics and feel of the bone cuff. "Every piece of jewelery should be charming and comfortable to wear," he said.
IS PERETTI ALIVE?
Peretti, who died on March 21, 2021 at the age of 80, is unknown. Peretti, who lived in a town called Sant Marti Vell in Catalonia, Spain, wanted to renovate the house he bought in 1968 and build a community with local artisans. Unable to achieve this goal, Peretti spent most of his time in Sant Marti Vell. "Sant Marti was very attractive to me because it was the opposite of everything I saw in New York and my family. In my early years, everything was in ruins and some houses didn't even have roofs, I was sleeping on a bench and bathing in stone floors, "Peretti said, saying that only 300 people live in the town.
Peretti, who did not get married and did not have children, despite having many relationships on the magazine's agenda, was reunited with his family before his father passed away in 1977. Peretti, who founded the Nando Peretti Foundation with the legacy of his father, carried out many social and environmental projects around the world. Now called the Nando and Elsa Peretti Foundation, this organization works for many initiatives such as wildlife conservation in India, orphanage aid in Tanzania and medical research funding in Italy.
We are very happy that a new generation is interested in Peretti's life and his contributions to the jewelery industry, with his place in the 'Halston' series!