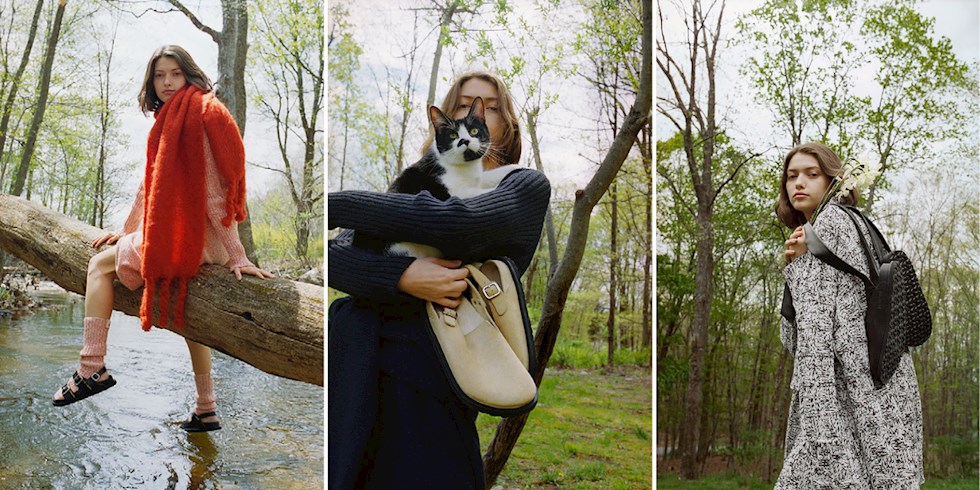 We all agree that Birkenstock is the most distinctive look of the summer of 2021. The months we spent at home during the quarantine caused the easy-to-wear cork-soled slippers of the German shoe brand to be recognized even by those who do not know. Birkenstock's collaborations with one cool designer partner after another (Rick Owens, Proenza Schouler, etc.) also play a role in their recent ubiquity.
After connecting with Rick Owens earlier in the month, Birkenstock partnered with Jil Sander for their latest collaborative project. The new collection comes from the label's Jil Sander+ line, inspired by nature and life outside the city. These reference points are also present in the Birkenstock collaboration, where three classic silhouettes have been reworked and a brand new silhouette introduced for the first time.
Their new collection has an earthy feel, and not just because the campaign was shot in the woods. Meiers redesigned the Arizona, Milan and Berlin with higher profiles and larger outsoles; leaving the edges of leather and suede straps untreated "grounded footprint" caused what they describe as There's also the Velan, a closed sandal with Nappa ankle straps. "Playing with the silhouette was probably the most exciting thing," dedi Luke.
Complementing the capsule is Velan, a new design inspired by the Berlin closed-toe sandal. The new silhouette features a soft nappa strap that can be wrapped around the wearer's ankles.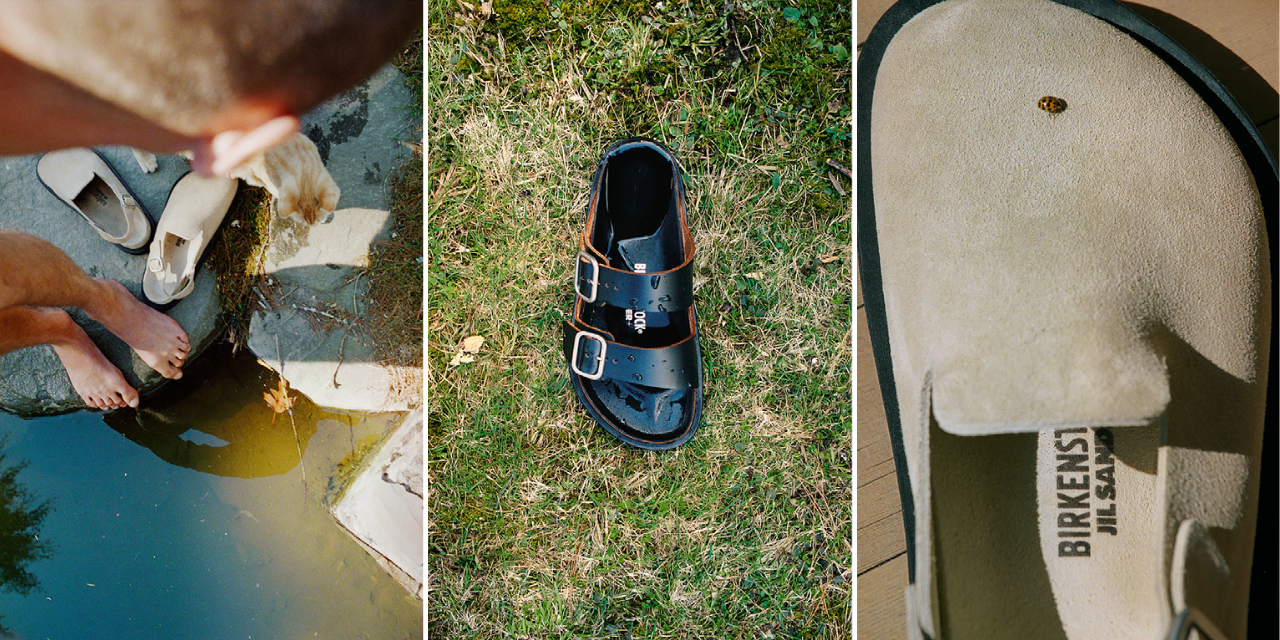 Announcing the collaboration, Jil Sander creative directors Lucie and Luke Meier said, "The Birkenstocks are comfortable to wear. They've been with us in some extraordinary places, from camping in the Canadian wilderness to sitting by a fireplace in the Swiss Alps. Birkenstock's quality and integrity convinced us to work with them."
The collaboration between Birkenstock and Jil Sander+ will be available for pre-launch at Jil Sander and Birkenstock 1774 webshops on July 1 and will launch globally a week later.