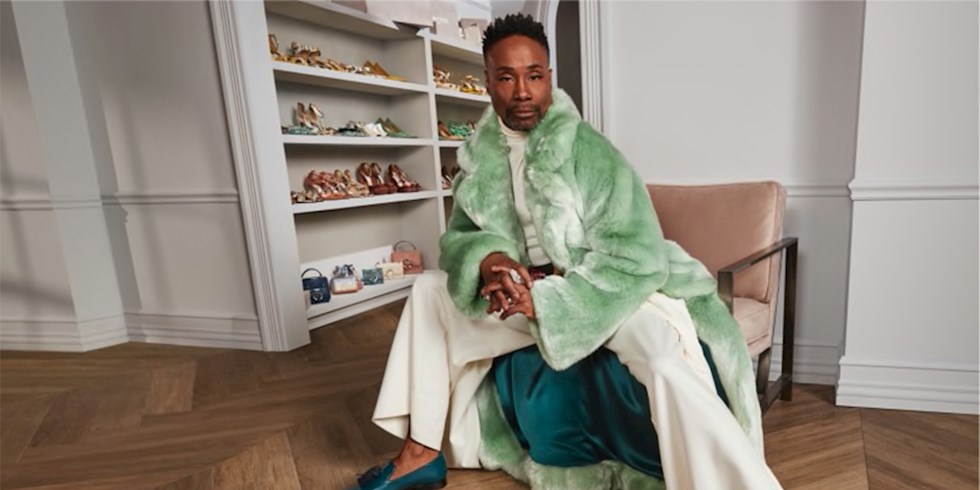 Celebrating individuality and proving that style and fashion have no gender, Billy Porter came together with Jimmy Choo to design a genderless shoe collection. Offering a wide selection up to size 46, this special collection was designed with bold patterns, colors and metallic accents inspired by Jimmy Choo archives.
In the video for the collection, "I learned that the only shoes I need to step on are my own." "These shoes are so hard to fill," said Porter. Jimmy Choo, who donated $100,000 to the LGBTQ organization Trevor Project to celebrate the capsule collection, launched one of the most influential initiatives for Pride Month.
Stating that she dedicated her collection with Jimmy Choo to her mother, Porter said that she could never wear high heels due to her mother's physical disability. Saying that her mother is the embodiment of unconditional love and that she hopes the collection will show her dedication to originality and love, Porter has created designs filled with 'statement' styles. "I dedicate this collection to my mother, whose biggest dream as a disabled woman is to be able to walk in a pair of high-heeled shoes. He never achieved that dream, but on his behalf I am bringing this collection to life for the whole world to see." "My goal by designing a gender-neutral collection is to free people from the chains that bind authenticity at all levels," said Porter. he added.
In a press release for the new collection, Jimmy Choo Creative Director Sandra Choi said she appreciated Porter's talent and originality. Underlining that the fashion industry has the power to change, Choi emphasized that he wants people of all genders and preferences to have Jimmy Choo shoes. "Billy is really original and natural. His energy, talent, and advocacy for others is exhilarating. Porter embodies all of Jimmy Choo's values, on and off the red carpet." "Fashion makes us all dream and there should be no limit to who can experience the transformative impact of stepping in a pair of Jimmy Choo shoes. I am very excited to partner with Billy to bring this vision to life in celebration of equality and acceptance." he added.