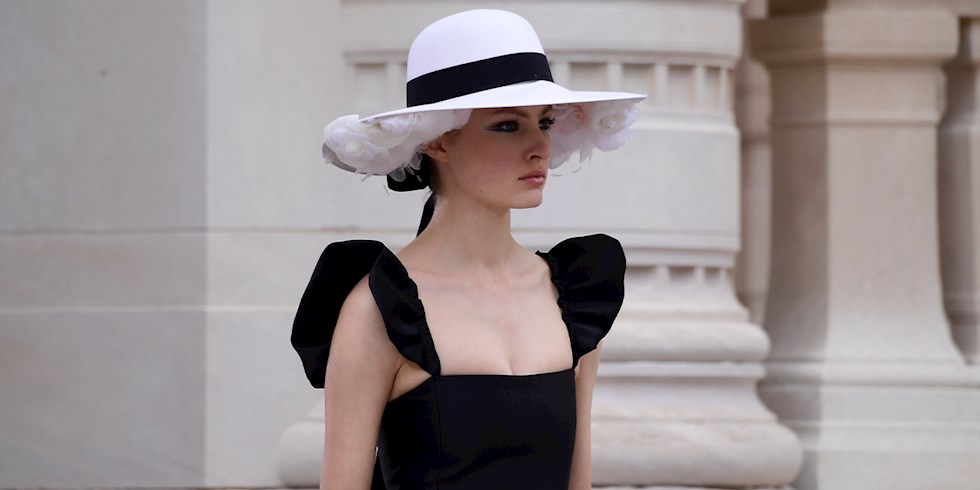 The course of the pandemic is still uncertain, but fashion shows continue to return to physicality rapidly. Showing its Autumn-Winter 2021-2022 collection at Paris Couture Week, Chanel returned to the runways by participating in physical fashion shows in the last months. Reflecting the trends, silhouettes and attitudes of the flamboyant 1920s, Chanel interpreted the post-World War I era as the post-pandemic era.
Putting forward one of the biggest shows since the beginning of the pandemic, Chanel hosted 240 guests at the Palais Galliera Museum in Paris. "Today we start again." said Chanel President Bruno Pavlovsky, emphasizing their return to physical fashion shows. "We have to keep our show private to build confidence, but it's nice to have audiences back." "We care about the comfort and health of our guests," said Pavlovsky. he added.
Turning to Gabrielle 'Coco' Chanel's signature styles for her new couture collection, Artistic Director Virginie Viard drew inspiration from Coco Chanel's portraits and 20s style. Changing the direction of fashion in the 1920s, Chanel ditched corsets and added trousers and relaxed silhouettes to her women's wardrobe. Reflecting this 'prosperity' period to the 2021-2022 couture collection, Viard added a very clever meaning to his designs.
In the new couture collection, where we clearly see the Gatsby touches, suits, comfortable trousers, masculine cuts and vintage details did not go unnoticed. In the collection, which is complete with huge ribbons and hats, we saw a lot of black and white pairings befitting Chanel. Achieving to show classic blacks and whites in a very innovative way every season, Chanel preferred a wedding dress for the finale of the fashion show, in keeping with its tradition. Viard, who designed a very simple wedding dress without embroidery, did not move away from the vintage aesthetics while highlighting the balloon sleeves. This wedding dress, worn by Margaret Qualley, finished the finale of the Chanel Couture fashion show quite impressively.