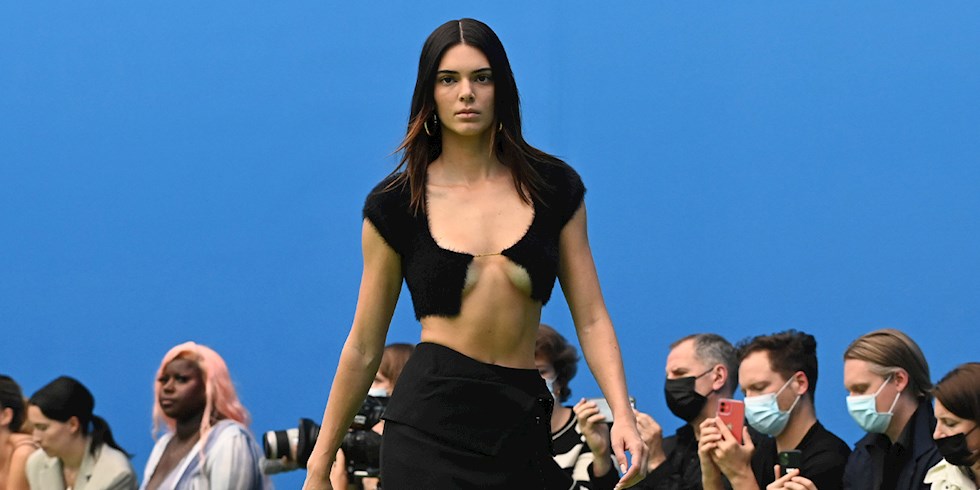 Kendall Jenner, who we have not seen on the runways for a long time, made her return with the Jacquemus fashion show that took place in Paris the other day. Jenner, who has not been on fashion shows since March before the pandemic, walked on the Jacquemus runway with models such as Adut Akech and Bella Hadid. At the same time, the Jacquemus fashion show, which marked the resumption of physical fashion shows, took place with the participation of the audience.
Stating that he misses the catwalks on his Instagram account, Jenner said, "It's great to be back!" He shared a series of photos from the fashion show. Seen in two different styles during the show, Jenner wore a black top and skirt in her first outfit, and a vibrant red and pink suit in her second outfit.
Jenner, who took a break from the podiums for a while and concentrated on the tequila brand 818, made a strong comeback by making the most accurate fashion show after the pandemic. The fashion show, where Simon Porte Jacquemus' latest designs were exhibited, took place in a venue with a blue background and green floors.
Jacquemus, who decided to leave the traditional fashion calendars and create his own program a few years ago, has chosen quite impressive fashion show venues in the past seasons. Jacquemus, who went to a wheat field after a lavender field in Provence, preferred interior in this collection. This time, Jacquemus, who wanted designs to come to the fore instead of space, turned to a simpler display area.
"I wanted the focus to be on clothes, silhouettes, colours, fabrics, details and the energy of the models," said Simon Porte Jacquemus. "I wanted the set to be minimal and sharp, inspired by abstract artistic mountain portraits." In accordance with the brand's new strategy, you can purchase the collection, which is immediately available for sale after the screening!