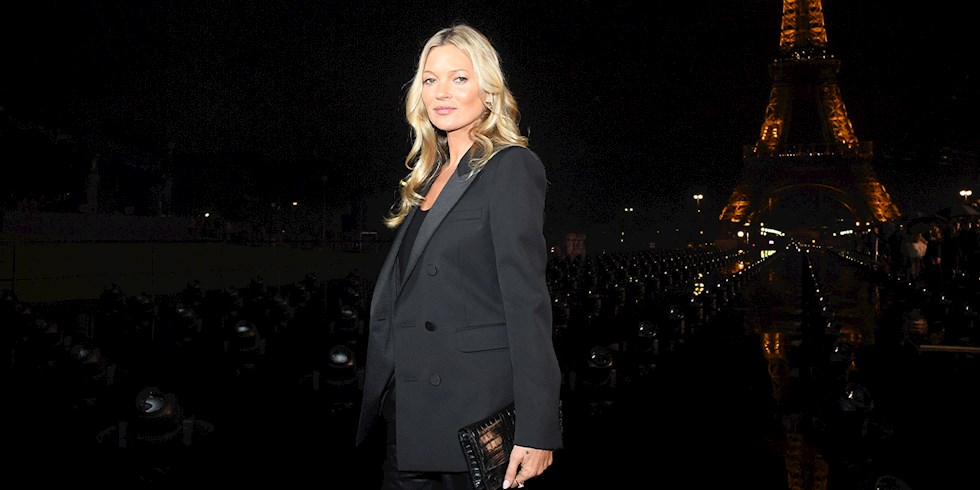 Kate Moss, one of the most popular supermodels of the 90s, became the face of the new television campaign of Kim Kardashian's Skims brand. Describing how she met Kate Moss in a press release, Kardashian said, "I first met Kate Moss in 2014 through Riccardo Tisci, and I was instantly captivated by her endearing wit, originality, and classic beauty—we've been friends ever since." We can say that Kardashian and Moss, who were seen together in Rome during the Fendi Couture fashion show, are among the famous friends we did not expect!
Kardashian adds that she has always admired Kate Moss, who rose to fame with Calvin Klein's campaigns. he added. Kate Moss, who was heard saying "Everybody is wearing Skims" in the campaign video, showcased the brand's 'Cotton' and 'Fits Everybody' collections. "I've been a fan of Skims since day one," said Moss, in a press release like Kardashian. I wear it, my daughter wears it, even my mother wears it," he added.
Campaign video and photos shot by Donna Trope will begin appearing in both online and television commercials on Thursday. "Kate represents so much in the world of fashion, but her influence in the industry is growing by the day." said Skims co-founder Jens Grede. "He's a cultural force and the definition of 'cool'. There is no one like him," he added.
Kardashian, who founded the Skims brand with Grede in September 2019, first announced that the brand's name was 'Kimono'. However, Kardashian, who was criticized for her cultural references, changed the name of the brand shortly after. Skims, which gained momentum with its homewear and 'loungewear' style that grew with the pandemic, wants to present a men's collection in the near future.