Blending stories, cultures and traditions in his designs, reflecting them to today's street fashion The 180-square-meter new store in Akasya Shopping Center, whose architecture is made of brick and mortar, aims to capture the spirit of Istanbul's multicultural roots while inviting youth and fashion enthusiasts to a brand new urban experience.
Designed in close collaboration with Dong-Ping Wong and equipped by YOO Architecture, this new minimalist shopping destination proves once again that Bünyamin Aydın is committed to creating strong retail accelerations for culture and community. LES BENJAMINS new store will become a location dedicated to supporting new talent as well as showcasing contemporary high-end fashion and streetwear brands.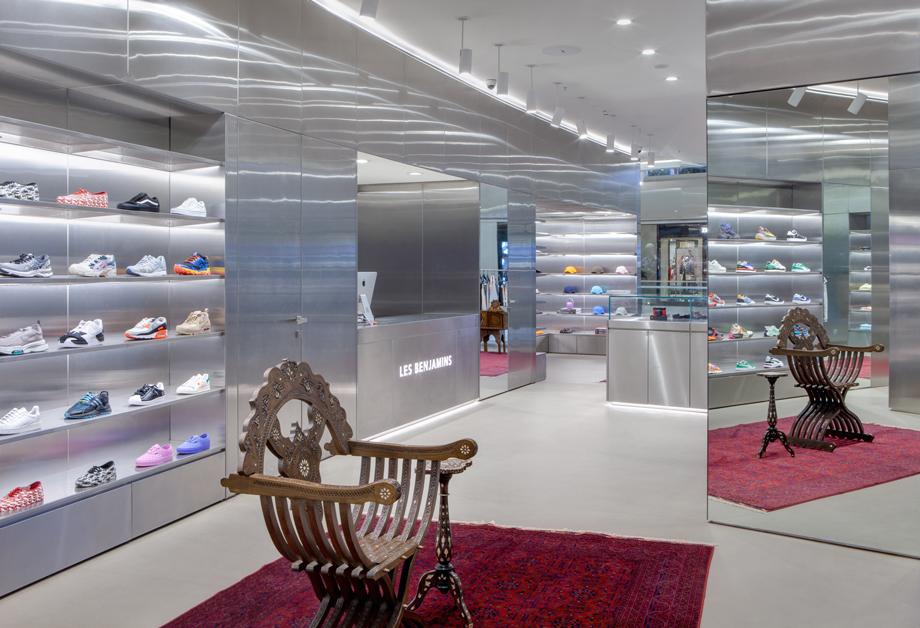 The luxury street wear brand Les Benjamins opened its first flagship store in Nişantaşı in 2018. Encouraging to recreate the shopping experience with its stores and to look at fashion with new eyes in Istanbul's creative circles, LES BENJAMINS will be the first store on the Anatolian Side to open its new store in Akasya Acıbadem Shopping Center. The brand, which is famous for its designs reflecting the mission of a bridge between cultures, thus reflects its commitment to culture and society with its flagship stores located on two continents.
In this context, Bünyamin Aydın includes LES BENJAMINS women's and men's collections, as well as various and continuously developing brands such as Nike, Puma, Adidas, Reebok, Vans and Asics in order to increase the variety in all the wheels of Istanbul's shopping experience.