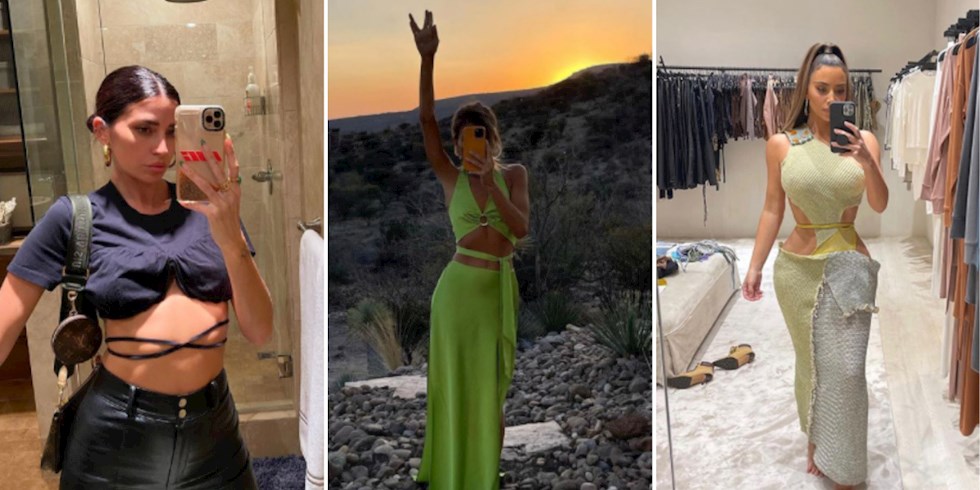 Thin ribbon, waistline, long lace or string; Whatever you want to call it… All we know is that there is a distinctive and special detail in the 2021 Spring-Summer collections…
A touch that confidently emphasizes the waist, the strong, sexy and sensitive part of the body. Of course, the Kardashians have already discovered this detail and are using it fondly. This season, this small detail has turned into a micro trend with a huge impact.
If we go back for this waist detail; You should check out Yasmeen Ghaouri's stunning appearance on the Prada catwalk in 1992. It's like 90's fashion will always be in our lives…

This season, many brands such as Jacquemus and Acne Studios included pieces that integrate with waist ropes in their collections. After the catwalks, pieces with details that emphasize the waist became more and more popular in street style.
In fact, the long rope detail that wraps around the waist has slowly entered our lives with bikinis in the past years. But this season, although it is the detail we see most in bikinis, it has also started to come to the fore in the pieces that make up daily combinations.
Waist-hugging strings, which are the micro trend of this summer, add a bold, attractive and elegant feminine touch to outfits. It is very successful in being a detail that adapts to all kinds of pieces. Appearing on tops, skirts, shirts, dresses and trousers, these waist laces have become the perfect detail that fashionistas already love.
Combine it with lace-up tops, silky midi skirts or baggy trousers, and try to complete the look with open-toe sandals.
A lace-up bustier, a blazer and a high-waisted jeans would be a great choice that you will be noticed. For summer evenings, you can choose a mini skirt or shorts in your combination.
We chose pieces that reflect this micro trend from the collections of the season.