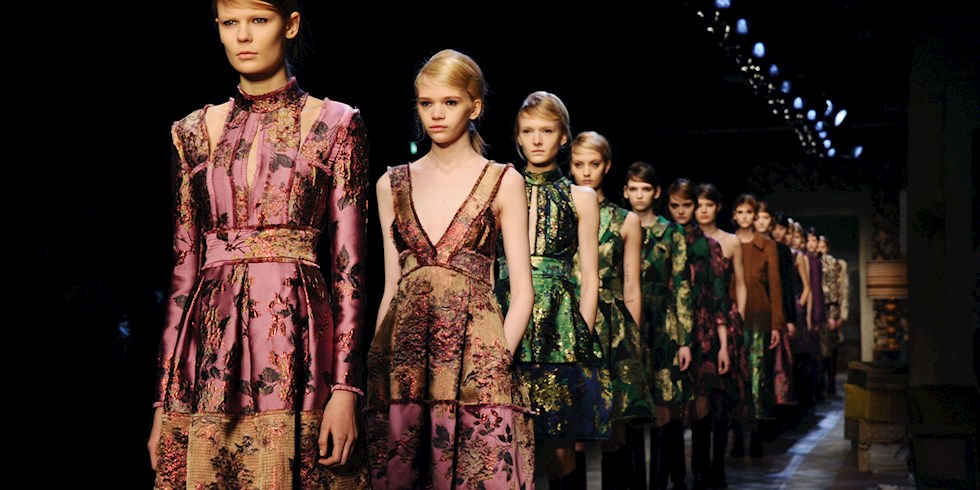 In 2020, there were changes that we haven't seen before in fashion weeks. While many fashion shows take place without an audience, we have recently seen that the screenings are completely digital. While some brands have turned to physical but spectator fashion shows with the decrease in the summer months, new measures have begun to be taken with the increase in COVID-19 cases in many countries. Making a statement about the London Fashion Week Autumn 2021 screenings, which will take place on Wednesday, 19-23 February, the British Fashion Council announced that all of the presentations will be digital. With the increase in the spread of the new virus mutation in Britain last week, Prime Minister Boris Johnson stated that the country entered the third quarantine period.
"This extended quarantine period is very difficult for companies, freelancers and individuals," said Caroline Rush, President of the British Council, "Our industry has incredible creativity and this is much more true in the UK than in any other country. Most of the businesses and individuals we work with are independent businesses and creative individuals who contribute significantly to our country's cultural and creative reputation, "he added.
In this process, while film and photo shoots are done by following certain precautions and rules, there are very strict rules in England regarding the crowd and people living outside the same house. "The British Fashion Council continues to seek government support for the fashion industry. One of the active demands is to allow key creative and model talents to travel from and outside the UK, with the gradual introduction of quarantine exemptions for the fashion industry to stay competitive, "said Rush, adding that they are trying to hold their fashion weeks even in this difficult period.
The screenings that will take place on the London Fashion Week website will also be broadcast on social media and digital platforms. Viewers will have front row access to fashion shows normally shown on the catwalks from the comfort of their homes, while also experiencing designer interviews, podcasts and the click-now-buy-now concept.
"We will continue to support our extraordinary work and reach global audiences. Despite all the difficulties of the last few years, I believe that the creativity, agility and business understanding of our industry will prevail and the social awareness of our British businesses and fashion workforce will be very strong not only creatively but also sustainably, "said Rush. He added that they will continue to support.