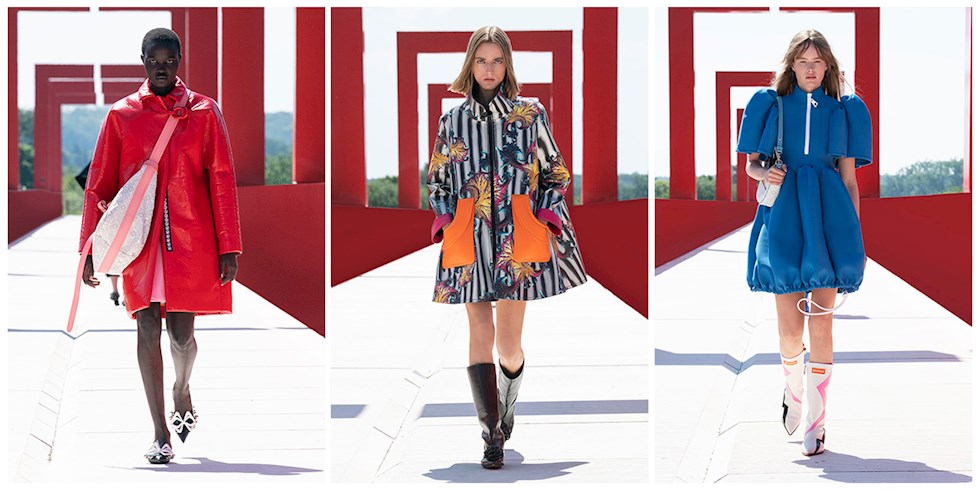 Physical fashion shows are back! Presenting the Cruise 2022 fashion show the other day, Louis Vuitton opened the Cruise fashion show season, which will take place in exotic locations. Although it doesn't go much farther than Paris, we can say that the venue chosen by Louis Vuitton for the fashion show is breathtaking. The Louis Vuitton fashion show, which took place in Ax Majeur, a little outside of the French capital, was surrounded by modern and striking architectural structures.
Preferring architectural backgrounds and sculptural details in many of his fashion shows, Creative Director Nicolas Ghesquiere had previously shown at the TWA Flight Center at JFK airport in New York and the Miho Museum in Kyoto. Now, Ghesquiere chose Ax Majeur, which was designed to resemble a beautiful utopia by the humanist artist Dani Karavan, whose peaceful works are scattered all over the world; presented his newest designs accompanied by an architecture of compromise, where water, light, wind, sand, concrete, stone and steel create a precise relationship between nature, space and time.
Speaking of Cruise 2022 designs, Ghesquiere said, "A collection of proud, positive looks that progress in a straight forward, calm way," said Ghesquiere. : creation. As always, unlimited and free," he added.
You can explore Louis Vuitton's entire Cruise 2022 collection in the photo gallery…