The enthusiastic and textured new interpretation of Monogram flower, one of the most well-known patterns in the world, and the iconic Louis Vuitton logo, consisting of the initials L and V, are the starting point of the collection.
Monogram, which comes up with two different color combinations, black & red and black & white, draws all the attention as a decorative motif of this collaboration. In addition to ready-to-wear, shoes and accessories; Seven custom-made bags, including Keepall, Cabas, Onthego, Neverfull, Speedy, Pochette, and an eye-catching beauty bag, take the stage with surprises. Urs Fischer Monogram, created with a velvet-like material to create extra texture, is applied to these bags with an elegant process, and presents it with different interpretations.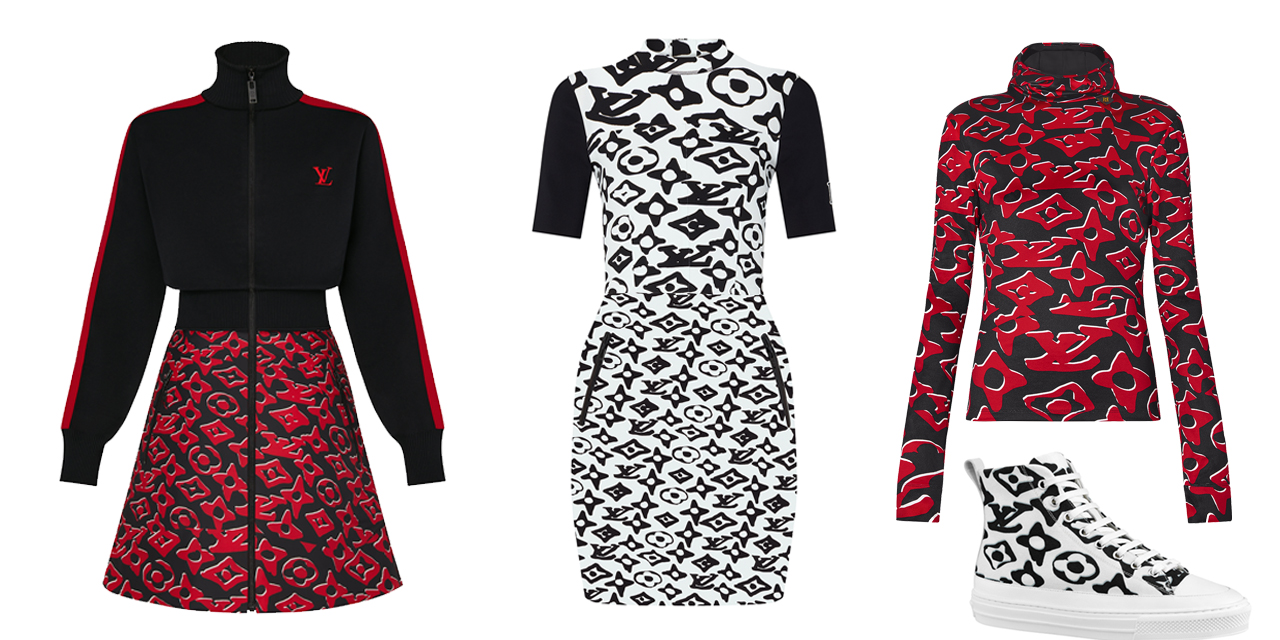 A series of bizarre and fascinating animals created by Urs Fischer and special designs, where objects entertainingly come together in colorful silk, make up another remarkable part of the collection.