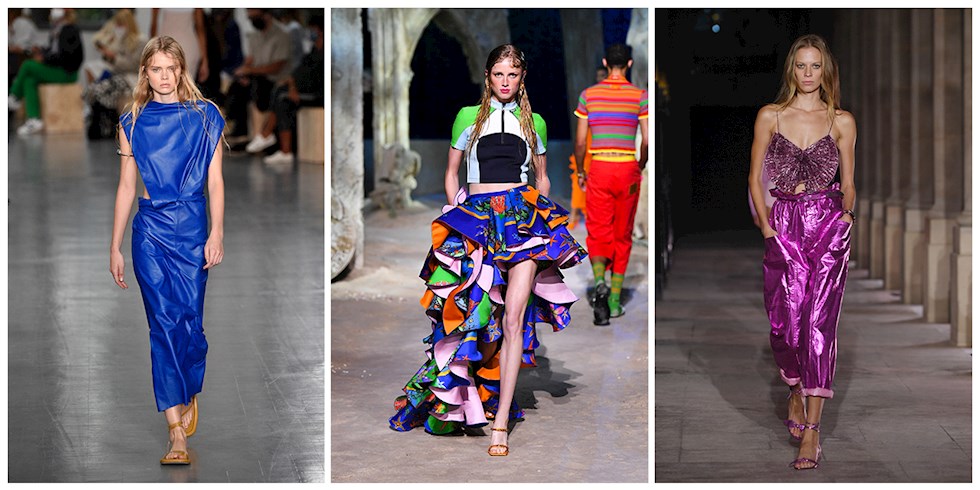 Don't you think it's time to take a break from our pajamas and the sweatpants that have become 2020 uniforms? "What were we wearing before?" After a year that makes us think, we are faced with trends that will make us look more hopeful for the new year. The 2021 trends, which literally throw off the burden, stress and negative energy of 2020, are full of sweet sorbet tones, vibrant patterns and unexpected updates.
New season trends, which facilitate the process of getting used to our old clothes, prepare us outside with a hiking style. In this period when we appreciate nature, our forest walks and nature getaways have increased much more. While beaches and parks take the place of our cafe and restaurant meetings, the designers reflect this 'outdoor' spirit with fisherman hats, rain boots or waterproof parkas. On the one hand, the new season trends focusing on the 'comfort' theme of the last months, on the other hand, take on fun colors and patterns to upgrade the mood. Clothes that radiate positive energies enable us to be much more optimistic in 2021.
Tassel details of the previous season are updated with innovative nets, knitwear underwear trend modern corsets, and oversized jackets with 'standout' colored coats. Wear the Spring 2021 trends that combine comfort and ease of use with fun and happiness either at Zoom conferences, on the street or at home! Yes… Everything is still uncertain, but the new season trends are ready to turn the stress on the world into an enthusiastic spirit!
You can see all the trends you need to know in Spring 2021 on the photo gallery …