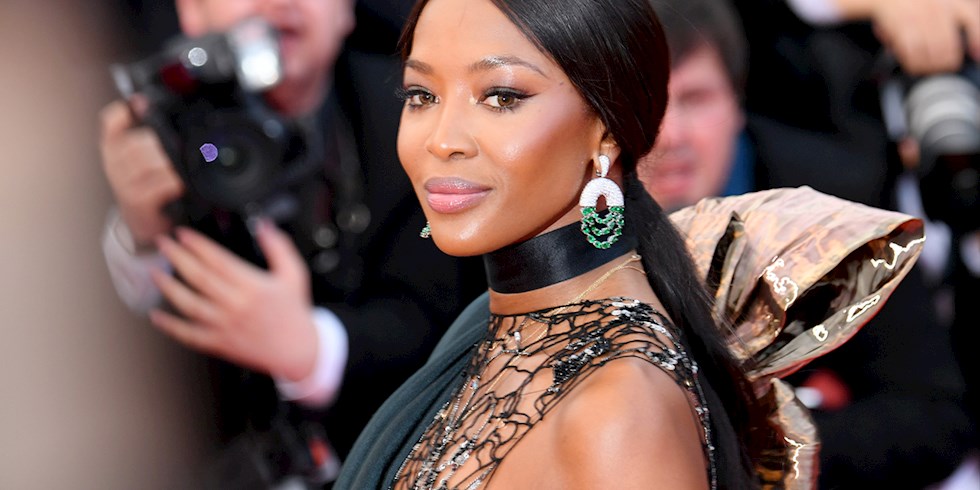 Burberry has selected supermodel Naomi Campbell for its new TB Summer Monogram Collection campaign. Inspired by the balance between honoring the past and looking to the future, Riccardo Tisci wanted to bring this collection to life with one that embodies the same energy, a timeless classicism and the vitality of the season. Naturally, the first to come to mind was good friend Naomi Campbell! The campaign, shot by Danko Steiner, conveys the brand's unique duality.
Campbell returned to the studio just two months after her first child and posed for her friend Riccardo Tisci's latest campaign.
"Wearing our latest #TBMonogram that boldly heralds summer, @Naomi charts a new path. Our monogram by #RiccardoTisci adorns an invitation to join an escape journey, a celebratory collection for free-spirited individuals who dream of discovery."
"I have always wanted to celebrate the balance of our heritage with the importance of growing and looking ahead," said Tisci, Burberry's Creative Director. The collection captures that optimistic summer feeling and that constant sense of momentum – the excitement of the next step. I couldn't think of anyone better to represent this enduring nature than my incredible friend Naomi."
The footage from the campaign is a mix of still imagery and CGI technology. Photographer Danko Steiner captured Campbell standing on architectural pedestals reflected in mirrored water. The campaign video was created by visual artist Frederik Heyman. The stylist on the campaign was Catherine Baba, make-up artist Adam Fleischhauer and hairdresser Jawara Wauchope.
Naomi Campbell also announced the campaign by sharing it on her Instagram account. "I'm so happy to be the face of @Burberry's new #TBmonogram campaign. Thank you @RiccardoTisci17 ❤️"
pressure and power
"@Naomi stands tall wearing the new season's #TBMonogram collection, which embodies the duality of design; its strength is serenity, where raw and refined meet. The sharp, bold contrasts that surround its silhouette, captured by @DankoSteiner and immersed in an architectural world, create a path to the imaginary world."
Campbell says of Tisci, "She constantly manages to bring out another side of me and pushes me to do things I thought I couldn't do. It's always a great honor to work with Burberry. It's a British institution and in a way you feel like you represent your country." said.
Consisting of cobalt, dark blue and gray colors, the collection launches worldwide on July 16.