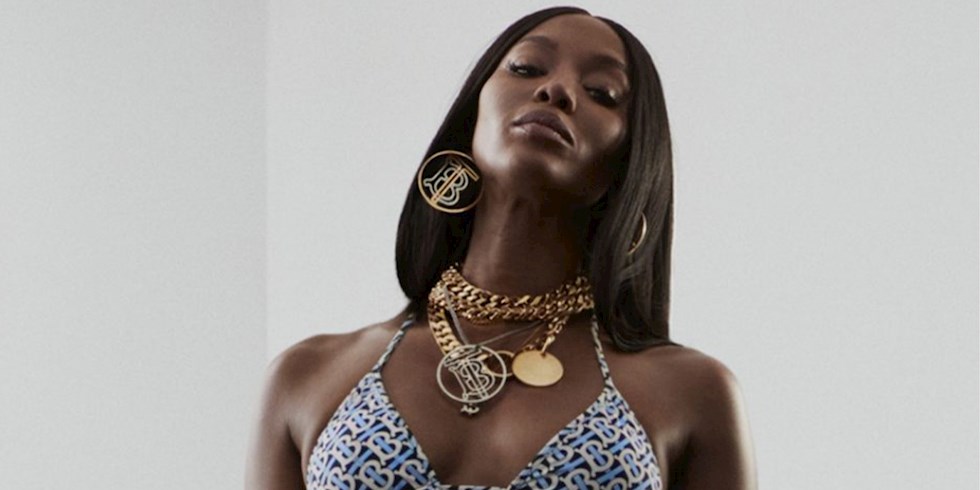 Meeting with her old friend and Burberry Creative Director Riccardo Tisci, Naomi Campbell became the face of the British brand's TB Summer Monogram campaign.
Posing in a drawstring bikini, which is among the trends of the season, Campbell said, "I am so excited to be the face of Burberry's new #TBmonogram campaign.
Thank you Riccardo Tisci," he shared the images on his Instagram account.
In another of the images taken by Danko Steiner, Campbell posing with Burberry's monogram-patterned bucket hat, thin fabric pants and bag proved once again that he never ages. In addition to the photographs, a CGI version of Naomi Campbell created by visual artist Frederik Heyman brought the TB Monogram campaign to the digital dimension.
Announcing that she was a mother last May, Naomi Campbell appeared in front of the camera for the first time after this period. "It's always an honor to work with Burberry. Burberry is a British brand and I feel like I represent my country in a way," said Campbell.
Paying tribute to Campbell in their press release, Tisci said that Naomi had a great fit with this summer collection. "I wanted to celebrate the balance between our legacy and our ever-evolving and forward-looking brand identity. This collection perfectly captures the positive feeling of summer, and this feeling is the continuation of an ongoing excitement for the next step. I can't think of anyone who can symbolize all this better than my incredible friend Naomi," he added.
Naomi Campbell, who was added to the list of models such as Gigi Hadid and Kendall Jenner, who was the face of Burberry's TB Monogram campaign in the past seasons, underlined that she will be among the most impressive supermodels over the years. You can purchase the collection, which will be available on July 16, at selected Burberry stores and at burberry.com. .