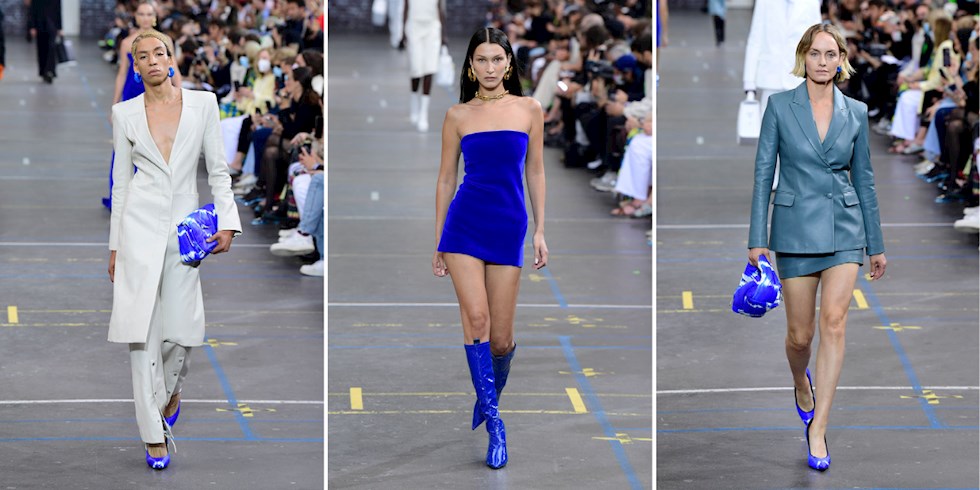 After a 16-month hiatus, Off-White is back on the physical podium. The Off-White show had all the usual features: celebrity friends and models on the runway (Bella Hadid, Candice Swanepoel, Honey Dijon, Alton Mason), a live performance (courtesy of MIA, who performed a string of hits), and, of course, clothing that inspired online discourse. .
Virgil Abloh demonstrated Off-White's Fall 2021 Ready-to-Wear collection. Dubbed the "Entertainment Lab," the opening once again showcases Off-White's unorthodox fashion perspective; featured the sounds of the show with the words of an ironic presenter and DJ curating it. The unisex collection drew attention with forms and comfortable silhouettes emphasized by bold color choices that helped to redesign basic styles. As usual, Abloh has sprinkled all his usual industrial details into his striking brand. The themes of clothing offered new shapes and styles. As lately, clothing was orbiting a more mature and upscale region, and there were plenty of good coats and suits.
To wrap up the opening, Virgil Abloh also invited MIA to deliver a dynamic performance and to wrap up the show. Check out Off-White™'s "Laboratory of Fun" Fall 2021 Ready-to-Wear collection in our photo gallery and watch the performance.