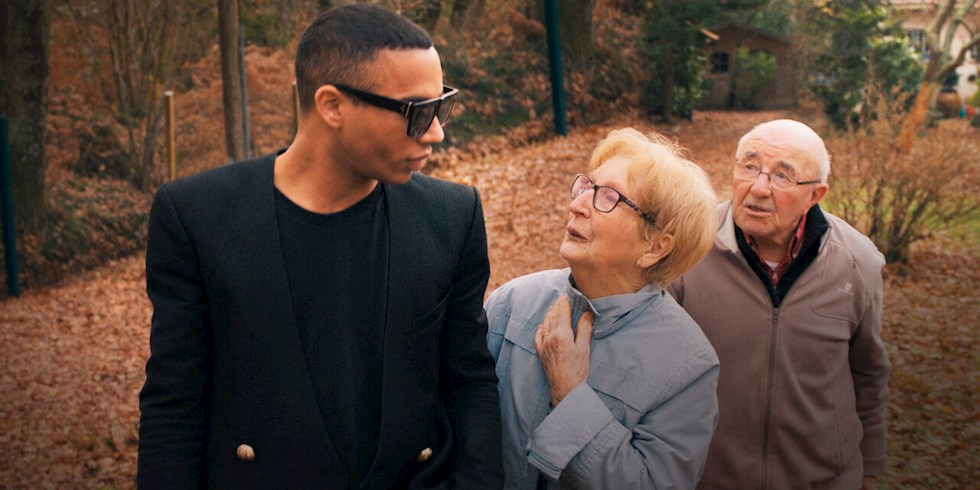 Balmain's Creative Director, Olivier Rousteing, is among the geniuses of today's fashion industry. Rousteing, who put the French fashion house into a digital transformation, is also seen as the name that started the influencer culture in fashion with the 'Balmain Army'. In the documentary 'Wonder Boy', we see how Rousteing, who started working as the Creative Director of Balmain at the age of 25 thanks to his talent and vision, made an old brand new and popular.
In fact, the documentary 'Wonder Boy', which premiered in November 2019, will be released on Netflix on June 26 with a new deal. In the documentary directed by Anissa Bonnefont, Bonnefont follows Rousteing for two years, opening a window into both her private life and career.
We all know Olivier Rousteing, known for his attractive, bold and maximalist silhouettes as well as innovative and creative strategies! But does Rousteing know himself? Did he get his passion for fashion from his family? Rousteing was struggling with exactly these questions. While watching Balmain's work behind the scenes in the documentary, we also witness Rousteing's search for his biological family. Rousteing, who was adopted by a family that did not meet his parents and did not resemble him, searches for Bonnefont and his family for two years in the documentary.
Shot in Balmain stores, atelier, apartment and studio, the documentary highlights not only Rousteing's creative eye, but also his special life and the points his thoughts came from. We may have discovered the creativity of Rousteing with his iconic designs, but with this documentary we meet the real Olivier Rousteing!