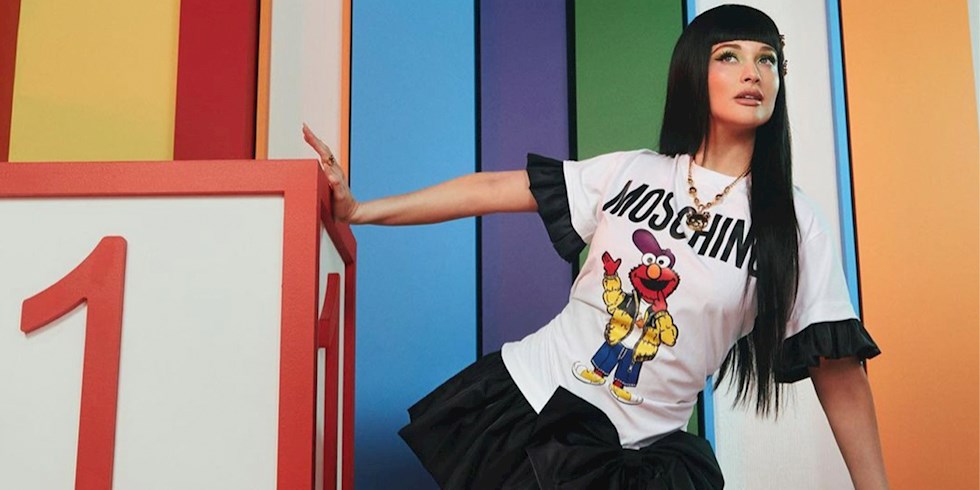 Jeremy Scott creates the most eccentric and nostalgic designs of fashion! Taking us to vintage movies and sometimes to our childhood with his designs, Scott previously brought characters such as Barbie, My Little Pony and SpongeBob to Moschino collections. You would never think SpongeBob would be on the luxury fashion scene, would you? Carrying the cartoon characters to the podiums, Scott delights the children of the 90s this time.
Designing a 28-piece collection for Moschino with the 'Sesame Street' series of the nineties, the ageless and fun designs of Jeremy Scott are on sale on May 25th. Choosing the artist Kacey Musgraves as the face of the campaign, Scott emphasized that everyone wants to realize the 'Sesame Street' dream.
Stating that visiting Sesame Street was one of his biggest dreams in his life, Scott said, "I thought I had to go to the set and be on this series. My prayers and hopes came true, I was really able to go to Sesame Street! " said.